The Woman Within: A Psychoanalytic Essay on Femininity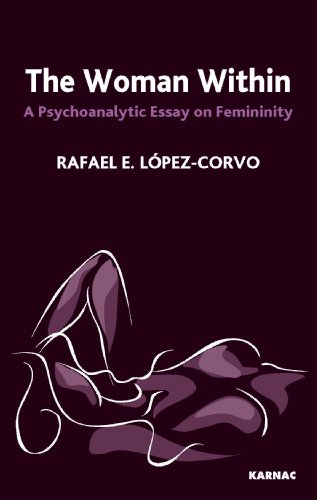 Book Details
Publisher : Routledge
Published : 2009
Cover : Paperback
Pages : 144
Category :
Psychoanalysis
Catalogue No : 27644
ISBN 13 : 9781855756946
ISBN 10 : 1855756943
Also by Rafael E. Lopez-Corvo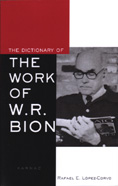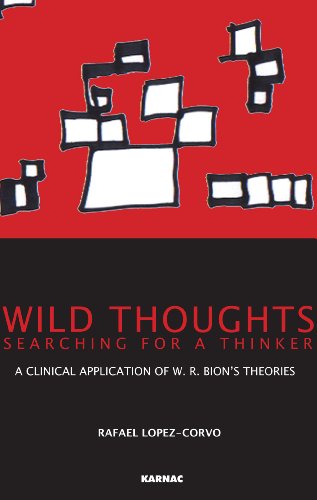 'Although it is quite possible that many will consider this book irreverent or disrespectful of ideas or institutions, I am certain that they will also perceive it as a defender of women and their unquestionable transcendence throughout history. The main ideas I now share publicly, are ones I have considered for many years: the classification of the 'Eves', the masochistic character of women, the concept of giraffe women, etc.. Other ideas appeared afterwards, some at the last moment, as I enjoyed the company of friends, who frequently and generously lend their time to discuss with me their own opinions... I believe that there is a universal feminine principle just as there is a masculine one, the difference remains in the fact that, from the very beginning of creation, everything about man has already been said and nothing continues to be undisclosed, whereas woman, is an untold story yet to be discovered.'
- From the Foreword.
'Such feminine principle must be related with the socio-biological power of imprinting, with the guilt that such fatalistic puissance of imprinting induces, together with the apparent complication of an anatomically hidden sexuality. This essay will attempt to define aforementioned feminine principle, to evaluate the obstacles that obstruct woman's road towards self-illumination and to likewise consider, the real course woman ought to take in order to finally find her proper identity, the idiosyncrasy and authenticity that will define women of the future, perhaps many years from now: the "Vindicated Eve"'.
- From the author's Foreword
Reviews and Endorsements
'This scholarly and superbly written book provides an original analysis of the forces that have determined feminine identity from ancient to contemporary times. Exploring the influence of biological, psychological, religious, and cultural forces, Dr Lόpez-Corvo identifies imprinting as the primary determinant of the power of women which also underlies the defensive devaluation of femininity by men, and women's confused search for an identity by competing with or imitating men. Offering a bold suggestion that benefits both men and women and allows each to be unique in their own way, Dr Lόpez-Corvo proposes that women could discover their true identity by undertaking an inner, albeit difficult, quest in which they accept and transcend the power of imprinting, realize the mystery of their femininity, and achieve the force of intellectual and artistic creativity. This is an insightful, refreshing, and much needed work with far-reaching implications for all human relationships.'
- Graeme J. Taylor, MD, Professor of Psychiatry, University of Toronto
About the Author(s)
Rafael E. Lopez-Corvo is a training and supervising psychoanalyst of the Venezuelan and Canadian Psychoanalytic Societies. He was associate professor at McGill University, Montreal, Canada, and a former member of the editorial board of the International Journal of Psychoanalysis. He maintains a private practice of psychoanalysis in Toronto, Canada.
You may also like