Traumatised and Non-Traumatised States of the Personality: A Clinical Understanding Using Bion's Approach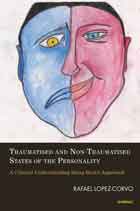 Book Details
Publisher : Routledge
Published : July 2014
Cover : Paperback
Pages : 368
Category :
Psychoanalysis
Catalogue No : 35278
ISBN 13 : 9781782201373
ISBN 10 : 1782201378
Also by Rafael E. Lopez-Corvo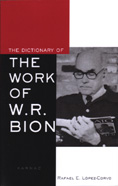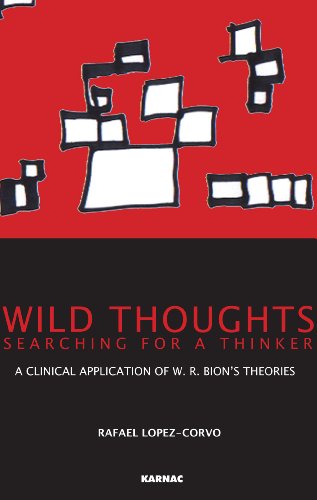 This book offers an original conception of trauma and of the working mind that has not been previously presented. It is mostly based on essentials taken from Bion's contributions.
All human beings are fatalistically marked by the presence and eventual disappearance of primary part-objects. Many of these 'presence-absences' are temporary events, but others will overcome Freud's "protective shield" and become permanent, amounting to an enduring distress or "pre-conceptual trauma". Like the Mad Hatter's teatime in Alice's Adventures in Wonderland, pre-conceptual traumas become an eternal 'now' that are continuously projected everywhere. They structure the specific idiosyncrasy of every human and split the mind in two opposite states, the traumatized and the non-traumatized.
Tentatively, the spirit and fundamental nature of the absolute ubiquity and meaning of pre-conceptual traumas could be forumulated as being diachronically structured in terms of a narrative of conjoined presences of absences, ones which stand for highly toxic and emotionally organised 'parasites' that inhabit the unconscious mind from very early, and which feed on time and space, inhibit processes of symbolization, are projected everywhere, and reproduce themselves incessantly. They thereby determine not only all forms of psychopathology, but also the idiosyncrasy of every existing individual.
Reviews and Endorsements
'In this insightful and original book, Rafael E. López-Corvo cleverly explores what he describes as pre-conceptual traumas and conceptual traumas and the continuous interrelation between them. The result is a deeply intelligent, creative, and generous book that I highly recommend to all professionals in mental health who wish to further their understanding of this fundamental topic.'
—Antonino Ferro, President of the Italian Psychoanalytical Society (SPI) and member of the American Psychoanalytic Association
'Rafael E. López-Corvo's book is an imaginative, stimulating, and thought-provoking study of the nature of psychic trauma and its treatment from the vantage point of pre-conceptual traumas.'
—Professor Charles Hanly, past President of the International Psychoanalytical Association (IPA)
'This book directs our attention to the earliest experiences in the development of the mind and spirit and to nonverbal and perhaps unspeakable experiences that become foundational in our development as humans. Rafael E. López-Corvo's understanding of the pre-conceptual markers of traumatic experience within the clinical encounter and his ability to write about these 'presence-absences' enables us to understand and see ourselves and our patients more deeply and compassionately. His extension of Bion's approach adds to our appreciation of both what it is to be human and how we as clinicians work to increase aliveness.'
—Judy K. Eekhoff, PhD, FIPA , Training and Supervising Analyst, Northwestern Psychoanalytic Society and Institute, Seattle, WA
About the Author(s)
Rafael E. Lopez-Corvo is a training and supervising psychoanalyst of the Venezuelan and Canadian Psychoanalytic Societies. He was associate professor at McGill University, Montreal, Canada, and a former member of the editorial board of the International Journal of Psychoanalysis. He maintains a private practice of psychoanalysis in Toronto, Canada.
You may also like