The Language of Winnicott: A Dictionary of Winnicott's Use of Words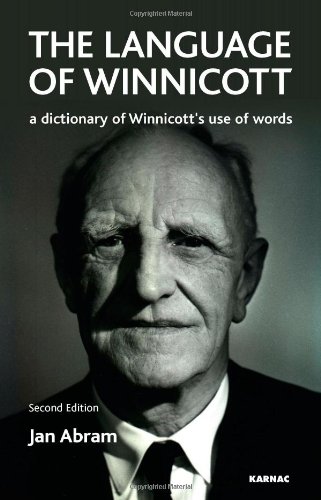 Book Details
Publisher : Routledge
Published : 2007
Cover : Paperback
Pages : 480
Category :
Psychoanalysis
Catalogue No : 24508
ISBN 13 : 9781855754324
ISBN 10 : 1855754320
Also by Jan Abram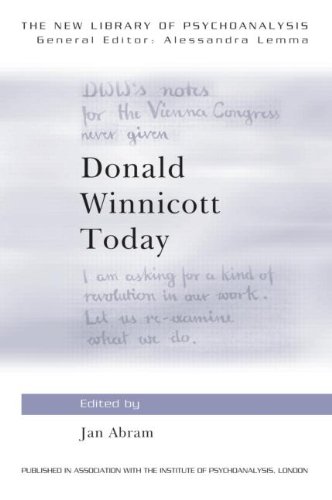 Jan Abram's lexicon - The Language of Winnicott - has proved to be the definitive comprehensive guide to Winnicott's thought since it was first published in 1996, Winnicott's centenary Year. The twenty-two entries represent the major conceptualisations in Winnicott's theories and take the reader on a journey through his writings that span from 1931 to 1971. Thus the volume is an anthology of Winnicott's writings. This new edition expands on each original entry predicated on Abram's research discoveries, including archival material, over the past decade.
Reviews and Endorsements
'I can thoroughly recommend this excellent account of Winnicott's multi-layered thought. Jan Abram takes us through the many facets of his thought with lucidity and obvious pleasure. It will remain a constant source of reference for anyone who wishes to understand Winnicott.'
- Dr Roger Kennedy, President of the British Psychoanalytical Society

'This book is more than a dictionary; it is a guide that can be read from cover to cover. Jan Abram beautifully
reveals Winnicott's extraordinary creativity and charts his revolutionary perspective that is still urgently needed today. Congratulations all round on this second edition.'
- Juliet Mitchell, Professor of Psychoanalysis and Gender Studies, University of Cambridge

'The Language of Winnicott is an intelligent and useful reference book for readers and students of Winnicott. Such a guide has been very welcome as an alternative to a "dictionary" of concepts. The structuring and grouping of Winnicott's main ideas, the effective use of quotations, and Abram's own comments makes this book (originally published in 1996) indispensable for anyone wanting to understand the elusive quality of Winnicott's papers.'
- Gregorio Kohon, Psychoanalyst, Training Analyst of the British Psychoanalytical Society
About the Author(s)
Jan Abram is a training and supervising analyst of the British Psychoanalytical Society in private practice in London. She is the author of The Language of Winnicott (awarded Outstanding Academic Book of the Year; 2nd edition 2007) and editor of Donald Winnicott Today (nominee for a Gradiva Award, 2013). She is currently visiting professor University College London. Her forthcoming book is a collection of her clinical papers, The Surviving Object.
You may also like