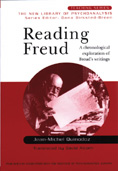 Book Details
Publisher : Routledge
Published : January 2005
Cover : Paperback
Category :
Psychoanalysis
Catalogue No : 22466
ISBN 13 : 9781583917473
ISBN 10 : 1583917470
Also by Jean-Michel Quinodoz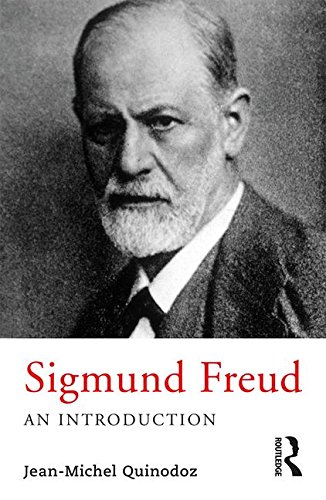 Reading Freudiprovides an accessible outline of the whole of Freud's work from Studies in Hysteria through to An Outline of Psychoanalysis. It succeeds in expressing even the most complex of Freud's theories in clear and simple language whilst avoiding over-simplification.
Reviews and Endorsements
Contents: Part I: The Discovery of Psychoanalysis (1895-1910). Studies on Hysteria (Freud and Breuer, 1895d). Letters to Wilhelm Fliess (1887-1902]). "Project for a Scientific Psychology" (1950c [1895]). "The Neuro-Psychoses of Defence" (1894a); "On the Grounds for Detaching a Particular. Syndrome from Neurasthenia under the Description 'Anxiety Neurosis'" (1895b); "Further Remarks on the Neuro-Psychoses of Defence" (1896b); "Sexuality in the Aetiology of the Neuroses" (1898a); "Screen Memories" (1899a). The Interpretation of Dreams (1900a); On Dreams (1901a). The Psychopathology of Everyday Life (1901b). Jokes and Their Relation to the Unconscious (1905c). Three Essays on the Theory of Sexuality (1905d). "Fragment of an Analysis of a Case of Hysteria" (Dora) (1905e]). Delusions and dreams in Jensen's 'Gradiva' (1907a). "Analysis of a Phobia in a Five-Year-Old Boy ('Little Hans')" (1909b). "Notes upon a Case of Obsessional Neurosis" (The 'Rat Man') (1909d). Leonardo da Vinci and a Memory of his Childhood (1910c). Part II: The Years of Maturity (1911-1920). "Psycho-Analytic Notes on an Autobiographical Account of a Case of Paranoia (Dementia Paranoides)" (1911c). Papers on technique written between 1904 and 1919. Totem and Taboo (1912-1913). "On Narcissism: An Introduction" (1914c). Papers on metapsychology (1915-1917); Introductory Lectures on Psycho-Analysis (1916-17). "From the History of an Infantile Neurosis" (the "Wolf-Man") (1918b). "The 'Uncanny'" (1919h). "A Child is Being Beaten (A Contribution to the Study of the Origin of Sexual Perversions)" (1919e). "The Psychogenesis of a Case of Female Homosexuality" (1920a). Part III: Fresh Perspectives (1920-1939). Beyond the Pleasure Principle (1920g). Group Psychology and the Analysis of the Ego (Freud 1921c). The Ego and the Id (1923b). "The Economic Problem of Masochism" (1924c). Inhibitions, Symptoms and Anxiety (1926d). The Future of an Illusion (1927c); The Question of Lay Analysis (1926e). Civilization and its Discontents (1930a); New Introductory Lectures on Psycho-Analysis (1933a [1932]). Papers on denial of reality and splitting of the ego (1924-1938); An Outline of Psycho-Analysis(1940a [1938]). "Analysis Terminable and Interminable" (1937c); "Constructions in Analysis" (1937d). Moses and Monotheism (1939a). Reading Freud Today?

You may also like