Reading Klein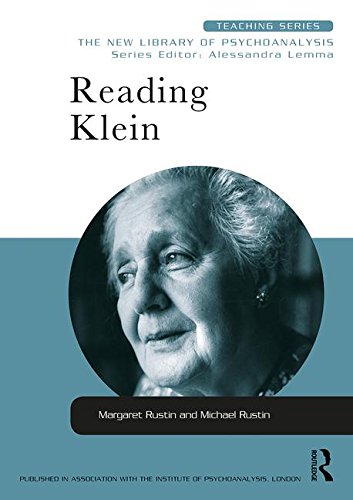 Also by Margaret Rustin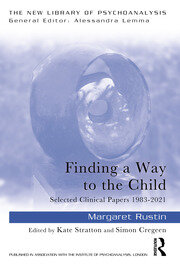 Also by Michael Rustin
Reading Klein provides an introduction to the work of one of the twentieth century's greatest psychoanalysts, known in particular for her contribution in developing child analysis and for her vivid depiction of the inner world. This book makes Melanie Klein's works highly accessible, providing both substantial extracts from her writings, and material by the authors exploring their significance. Each chapter corresponds to a major field of Klein's work outlining its development over almost 40 years.
The first part is concerned with her theoretical and clinical contributions. It shows Klein to be a sensitive clinician deeply concerned for her patients, and with a remarkable capacity to understand their unconscious anxieties and to revise our understanding of the mind. The second part sets out the contribution of her ideas to morality, to aesthetics, and to the understanding of society, introducing writing by her associates as well as herself. The book provides a lucid account of Klein's published writing, presented by two distinguished writers who know her work well and have made creative use of it in their own clinical and extra-clinical writing. Its aim is to show how substantial her contribution to psychoanalytic thinking and clinical practice was, and how indispensable it remains to understanding the field of psychoanalysis.
Reading Klein will be a highly valuable resource for students, trainees in psychoanalysis, psychoanalytic practitioners, and all who are interested in Melanie Klein and her legacy.
About the Author(s)
Margaret Rustin is a consultant child and adolescent psychotherapist at the Tavistock Clinic, London, and an Associate of the British Psychoanalytical Society. She has pioneered and supported the extension of training in psychoanalytic observational approaches to training across the United Kingdom and in a number of other countries.
More titles by Margaret Rustin
Michael Rustin is Professor of Sociology at the University of East London, a Visiting Professor at the Tavistock Clinic, and an Associate of the British Psychoanalytical Society. He has written widely on psychoanalytic approaches to culture and society, including on children's fiction (Narratives of Love and Loss) and drama (Mirror to Nature) both with Margaret Rustin. He is also author of The Good Society and the Inner World, and is a co-author/editor of the current After NeoLiberalism: the Kilburn Manifesto.
You may also like