Lacan on Psychosis: From Theory to Praxis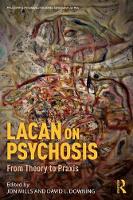 Book Details
Publisher : Routledge
Published : October 2018
Cover : Paperback
Pages : 206
Category :
Lacanian Psychoanalysis
Catalogue No : 93865
ISBN 13 : 9781138315426
ISBN 10 : 9781138315
Also by Jon Mills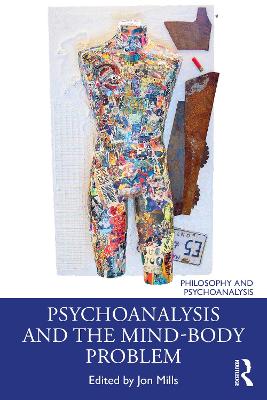 Also by David L. Downing
This is the first book of its kind that attempts to distill Lacan's views on psychosis for both a specialized and non-specialized audience. An attempt is made to present Lacan's unorganized theories to apply to conceptual paradigms in psychoanalysis and the humanities as well as applied clinical practice. This effort is in the spirit of fostering dialogue and educating different theoretical orientations within psychoanalysis on what Lacan and his followers have contributed to emerging contemporary perspectives on psychotic phenomena in both normative and pathological populations.
Within Lacanian circles there is debate over what constitutes psychosis, including defining the ordinary from pathological variants that have historically defined the phenomena as a mental illness. Here psychosis is not defined by hegemonic authoritarian psychiatry, but rather as a conceptual framework or philosophical perspective supported by descriptive narrative and symptomatic phenomenology that challenges preconceived notions of what we typically consider psychosis to entail.
In this book a variety of perspectives are presented by internationally respected scholars and clinicians who examine what Lacan had to say about psychosis, from his nuanced theories represented in select texts, including omissions, extrapolations, and new applications, as well as how clinical methodology and technique have been adapted and advanced by practitioners treating psychotic individuals. Lacan on Psychosis will be of interest to academics, scholars, researchers, and practitioners in the fields of psychoanalysis, psychotherapy, philosophy, cultural theory, the humanities, and the behavioral sciences.
About the Editor(s)
Jon Mills, PsyD, PhD, ABPP is a philosopher, psychoanalyst, and psychologist. He is Professor of Psychology and Psychoanalysis at the Adler Graduate Professional School in Toronto and is the author of many works in philosophy, psychoanalysis, and psychology including seventeen books. In 2006, 2011, and 2013 he was recognized with a Gradiva Award from the National Association for the Advancement of Psychoanalysis in New York City for his scholarship, received a Significant Contribution to Canadian Psychology Award in 2008, a Goethe Award for best book in 2013, and the Otto Weininger Memorial Award for lifetime achievement in 2015 by the Section on Psychoanalytic and Psychodynamic Psychology of the Canadian Psychological Association. He runs a mental health corporation in Ontario, Canada.
David L Downing, PsyD, ABPP, is a board-certified psychoanalyst and psychologist. He is Director of Graduate Programs in Psychology and Professor at the University of Indianapolis, School of Psychological Sciences. He is also a former Dean of the Center for Psychoanalytic Study in Chicago, as well as training and supervising psychoanalyst. He maintains a private practice in psychoanalysis, psychoanalytical psychotherapy, consultation, and supervision in both Chicago, Illinois and Indianapolis, Indiana in the United States.
You may also like