Outpatient Treatment of Psychosis: Psychodynamic Approaches to Evidence-Based Practice
Book Details
Publisher : Routledge
Published : February 2017
Cover : Paperback
Pages : 288
Category :
Psychoanalysis
Catalogue No : 37175
ISBN 13 : 9781782203346
ISBN 10 : 1782203346
Also by Jon Mills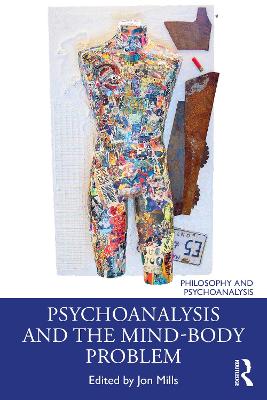 Also by David L. Downing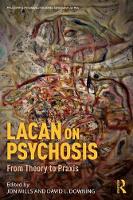 This book offers a practitioner's guide to evidence-based practice in working with psychotic patients in an outpatient setting by clinicians and scholars who are internationally recognized for their work in treating severe psychopathology.
Topics cover conceptual, technical, and practical considerations in the parameters of working with adult and adolescent populations that exhibit thought disorder, delusions, hallucinations, borderline organizations, trauma, and schizoid phenomena. Different theoretical models are presented from psychoanalytic traditions that introduce the student and practitioner to eclectic ways of conceptualizing and treating these challenging clinical groups. Concrete approaches to establishing a proper treatment environment, working alliance, symptom management, managing countertransference, and facilitating a therapeutic framework are provided. Various psychodynamic techniques are demonstrated by master clinicians through the extensive use of clinical case material culled from outpatient settings that illustrate how psychoanalytic perspectives enrich our understanding of the psychotic spectrum and lead to therapeutic efficacy.
Reviews and Endorsements
'This volume is so very rare because it works as a passionate document for our times, demanding reform (political, social, therapeutic) critical to the resolution of psychotic disorders. It is a work that comes out of the starting blocks full speed ahead and its urgency and acuity gives the contemporary reader what is needed to be up to date in the battle – and that is what it is – to liberate millions of human beings from the senseless incarcerations imposed by decades of misguided "treatments" of psychotic selves. I hope it lands on the desks not only of clinicians, but politicians, judges and attorneys, journalists, and those invested with a duty of care to the most vulnerable people in our midst.'
- Christopher Bollas, author of When the Sun Bursts

'This book has a morally compelling message and fills a critical need. Despite perceptions that all people who struggle with psychosis are in hospitals, institutional day programs, or homeless shelters, many are treated effectively as outpatients. Despite a scarcity of helpful literature, most psychotherapists work with at least a few people who suffer psychotic anguish. The wisdom, practical reflection, and therapeutic passion that pervade this book are long overdue and welcome. I recommend it to all therapists and students of therapy, irrespective of their discipline and theoretical orientation.'
- Nancy McWilliams, PhD, ABPP, Visiting Full Professor, Rutgers Graduate School of Applied and Professional Psychology, and author of Psychoanalytic Diagnosis

'Outpatient Treatment of Psychosis challenges the medical-scientific narrative that the treatment of choice for psychosis is with medications and evidence-based therapies. This esteemed group of scholars and clinicians step into the void created by the disappearance of the community mental health centre to offer the private practitioner's office as a new space for people with psychotic experiences to come and speak in a confidential therapeutic discourse. Grounded in rich clinical vignettes, each chapter is premised on the radical idea that psychotic symptoms have rhythm and rhyme, and meaning and purpose. This book presents a variety of contrasting theoretical models in working with people looking for viable alternatives to a regime of medicine and pseudo-scientific approaches. It is, at once, informative and inspirational, revolutionary and refreshing, and respectful of the people who come to engage in a very human discourse of understanding.'
- Patrick B. Kavanaugh, author of Stories from the Bog: On Madness, Philosophy, and Psychoanalysis

'This book shares many years of experience in the outpatient treatment of psychosis. It will be a useful resource for therapists.'
- Bertram P. Karon, PhD, ABPP, author of Psychotherapy of Schizophrenia
About the Editor(s)
David L Downing, PsyD, ABPP, is a board-certified psychoanalyst and psychologist. He is Director of Graduate Programs in Psychology and Professor at the University of Indianapolis, School of Psychological Sciences. He is also a former Dean of the Center for Psychoanalytic Study in Chicago, as well as training and supervising psychoanalyst. He maintains a private practice in psychoanalysis, psychoanalytical psychotherapy, consultation, and supervision in both Chicago, Illinois and Indianapolis, Indiana in the United States.
More titles by David L. Downing
Jon Mills, PsyD, PhD, ABPP is a philosopher, psychoanalyst, and psychologist. He is Professor of Psychology and Psychoanalysis at the Adler Graduate Professional School in Toronto and is the author of many works in philosophy, psychoanalysis, and psychology including seventeen books. In 2006, 2011, and 2013 he was recognized with a Gradiva Award from the National Association for the Advancement of Psychoanalysis in New York City for his scholarship, received a Significant Contribution to Canadian Psychology Award in 2008, a Goethe Award for best book in 2013, and the Otto Weininger Memorial Award for lifetime achievement in 2015 by the Section on Psychoanalytic and Psychodynamic Psychology of the Canadian Psychological Association. He runs a mental health corporation in Ontario, Canada.
You may also like