Dropping the Baby and Other Scary Thoughts: Breaking the Cycle of Unwanted Thoughts in Parenthood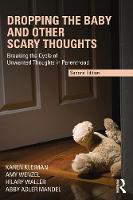 Book Details
Publisher : Routledge
Published : November 2020
Cover : Paperback
Pages : 268
Category :
Family, Couple and Systemic Therapy
Catalogue No : 95348
ISBN 13 : 9780367223908
ISBN 10 : 9780367223
Also by Karen Kleiman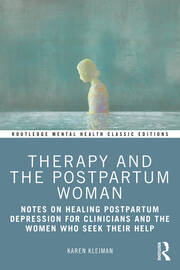 Also by Amy Wenzel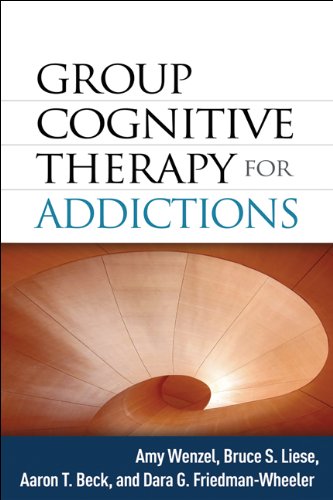 This accessible guide addresses the nature of the intrusive and unwanted thoughts that can be common in new parenthood, and offers practical answers and advice on how to tackle these.
With fresh material focusing on how to overcome barriers to disclosure and stigma, and updated treatment approaches and case descriptions, this revised edition explains exactly what these negative thoughts are, why they come about, and what can be done about them. Chapters offer information on the specific nature of perinatal anxiety and related disorders, along with take-home points and evidence-based strategies for symptom relief that clinicians can use effectively with new parents.
Written by two leading clinicians in the perinatal community, in collaboration with two promising leaders in this specialized field, Dropping the Baby and Other Scary Thoughts, second edition offers a compassionate approach to breaking the cycle of scary thoughts that is invaluable to new parents and clinicians alike.
Reviews and Endorsements
"This wonderfully written and informative book will undoubtedly provide new parents with much needed information and reassurance." - Nichole Fairbrother, PhD, RPsych, clinical associate professor, Department of Psychiatry, University of British Columbia.

"In Dropping the Baby and Other Scary Thoughts, Karen Kleiman and Amy Wenzel shine a light on something that virtually all new parents experience but are afraid to talk about: unwanted thoughts. Their revised edition does an even more thorough job of explaining this fascinating (yet scary) reality, and what you can do if scary thoughts have become a problem. This is simply a must read for all new parents." - Jonathan S. Abramowitz, PhD, professor, University of North Carolina at Chapel Hill; author of Getting Over OCD: A 10-Step Guide for Taking Back Your Life.

"Karen Kleiman and Amy Wenzel, both distinguished clinicians in the field of perinatal mental health, have teamed up with their esteemed colleagues, to address a common but frightening experience for new parents. The newly revised edition, useful to both parents and clinicians, provides clear explanation of this experience and offers practical solutions and resources. This authorship team is to be highly commended for enlightening readers about what is a common experience for many new parents, yet has remained a taboo topic." - Lisa S. Segre, PhD, president, International Marce Society for Perinatal Mental Health.
About the Author(s)
Karen Kleiman, MSW, LCSW, is a well-known international expert on postpartum depression. She is founder of The Postpartum Stress Center, a premier treatment and professional training center for prenatal and postpartum depression and anxiety. She has written several books on perinatal distress.
Amy Wenzel, PhD, ABPP, is author and editor of fifteen books, many of which are on perinatal psychology or cognitive behavioral therapy. She lectures internationally on issues relevant to mental health and psychotherapy and provides ongoing supervision to clinical psychologists, social workers, and psychiatric nurses.
Hilary Waller, LPC, is the director of programming at The Postpartum Stress Center. She provides continuing education for maternal health care providers in the identification and treatment of perinatal mood and anxiety disorders and leads advanced trainings for professionals from around the country.
Abby Adler Mandel, PhD, is an assistant professor in psychology at the Catholic University of America and adjunct faculty at the Beck Institute for Cognitive Behavior Therapy. Her areas of research and clinical expertise include depression, anxiety, suicide prevention, and cognitive behavior therapy.
You may also like