The Truth about Trauma and Dissociation: Everything You Didn't Want to Know and Were Afraid to Ask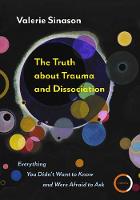 Book Details
Publisher : Confer Books
Published : October 2020
Cover : Paperback
Pages : 168
Category :
Forthcoming
Category 2 :
Trauma and Violence
Catalogue No : 95252
ISBN 13 : 9781913494087
ISBN 10 : 191349408X
Also by Valerie Sinason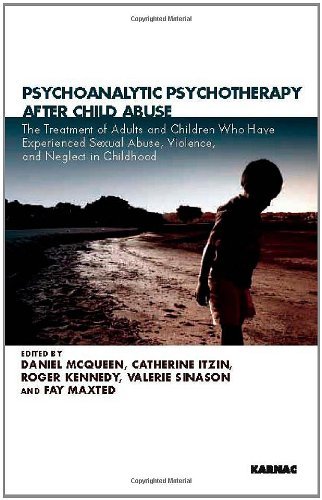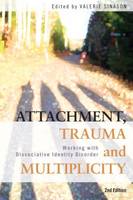 This book takes us through the key concepts of trauma and dissociation, showing how to work successfully with people who have experienced all degrees of trauma, from working with complex, childhood attachment ruptures to traumatic incidents in later life.
Reviews and Endorsements
"This amazing little book helps each of us to speak and understand the unspeakable. Are we brave enough to know the truth in this dangerous but lifegiving journey? The book warns and encourages us that knowing can retraumatise at each life stage but also make us strong. Enjoy the clarity and beauty of Valerie's whistle-stop tour of trauma and dissociation." Baroness Hollins, Emeritus Professor, University of London; Emeritus President of the Royal College of Psychiatrists.

"Valerie Sinason ventures into troubled emotional spaces to hear what we don't know and, often, don't wish to know. In plain language she has enabled us to see forms of cruelty and the psychic consequences which lead to the extreme splitting of psyches into dissociated and multiple self-states ... A book of interest to clinicians and a much wider audience." Dr. Susie Orbach, Psychoanalyst and founder of The Women's Therapy Centre, London, and The Women's Therapy Centre Institute, New York, and author of Fat is a Feminist Issue, The Impossibility of Sex and Bodies.
About the Author(s)
Valerie Sinason is a poet, writer, child psychotherapist and adult psychoanalyst. She is Founder Director of the Clinic for Dissociative Studies and President of the Institute for Psychotherapy. She is an Honorary Consultant Psychotherapist at the University of Cape Town Child Guidance Clinic and Chair of Trustees of the First People Centre, New Bethesda, South Africa. She is a Patron of Dorset Action on Abuse (DAA), editor of Trauma Dissociation and Multiplicity and co-editor of Psychoanalytic Psychotherapy after Child abuse. She has published numerous articles and books, including two poetry collections. Valerie Sinason was awarded a Lifetime Achievement Award from the ISSTD (International Society for the Study of Trauma and Dissociation) in April 2016.
You may also like