The Girls Within: A True Story of Triumph over Trauma and Abuse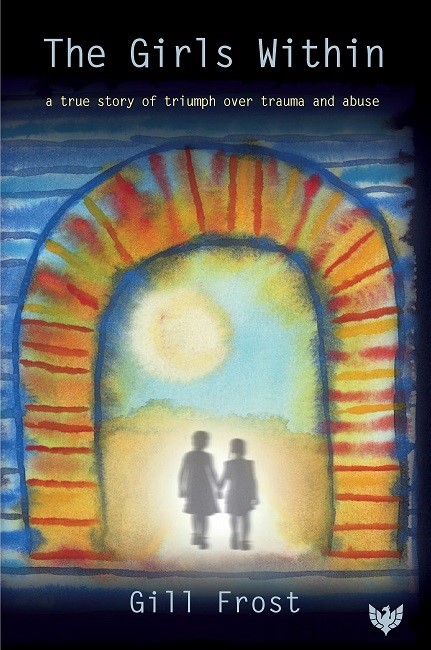 Book Details
Publisher : Phoenix Publishing House
Published : November 2020
Cover : Paperback
Pages : 344
Category :
Trauma and Violence
Catalogue No : 94851
ISBN 13 : 9781912691593
ISBN 10 : 9781912691
The star of this book is an extraordinary, bright-spirited, and entertaining six-year-old girl, called Little Vivvi, who experienced shocking abuse from within her family. Yet Little Vivvi lives within Vivian, a middle-aged woman. The challenging process of psychotherapy is laid bare, as Little Vivvi wrestles with overwhelming memories of childhood abuse. Alongside talking therapy, energy treatment, which she calls Wooshing, is utilised to astonishing effect, becoming the enigmatic ingredient that finally enables Little Vivvi to find relief from the distress and fear that had dominated her existence. As therapy appears to draw to a close, Izzy appears. A very sensitive, thoughtful and mature eight-year-old, Izzy too needs love, support and treatment to speak about her trauma. After overcoming her understandable distrust, Izzy enables an exceptional ending to the therapeutic journey, far beyond anything Vivian and her therapist, Gill, could have dreamed.
Little Vivvi and Izzy will make you want to laugh out loud as well as to cry. Their story teaches so much about suffering, dissociation and survival. Their aim is to enlighten, inspire and offer hope to others through reading their incredible stories, which reveal the astonishing power of the girls within.
Reviews and Endorsements
This is an inspirational book which tells gripping, interweaving real-life stories. First, it is about the respectful relationship between a thoughtful therapist and a courageous patient (and parts of a patient) with dissociative identity disorder. Second, with the subject hardly included in UK trainings, it helpfully shows Gill Frost's responsible and reflective ways of making sense of what is happening, the hopes and hurdles. Third, we witness the hard work and integrity of all "the girls within" as they dare to tell their stories and offer their pieces of the jigsaw. At times harrowing, although never gratuitously, and ultimately hopeful, the unfolding account of "the girls within" will help professionals and survivors alike.' - Dr Valerie Sinason, President of the Institute of Psychotherapy and Disability.

'Gill Frost, with her client Vivian and internal family, have written a remarkable book – a full and detailed account of a successful but lengthy psychotherapy of dissociative identity disorder (DID), resulting in a harmonious association of previously dissociated personality parts. This engaging narrative describes the inevitable challenges to the therapist's assumptions, theoretical framework, and technique presented by DID – and the need to adapt and respond to the particular traumas, roles and functions, and age-specific cognitions of different dissociative alters. A crucial component was the use of an energy psychology modality, known as AIT but internally called 'Whooshing'. The resulting text is a very significant contribution to the literature in the three areas of trauma, DID, and energy psychotherapy.' Dr Phil Mollon, psychoanalyst and author of Shame and Jealousy: The Hidden Turmoils, Psychoanalytic Energy Psychotherapy, and The Fragile Self: The Structure of Narcissistic Disturbance.
About the Author(s)
Gill Frost started her career as a teacher and went on to be a counsellor and psychotherapist for 35 years. Her first therapeutic training and work experience was with RELATE, where she worked mainly as a couples counsellor for 10 years. It was at this point that Gill decided to study for a masters degree in psychodynamic counselling, at the University of Birmingham, in order to work at greater depth with individuals. Gill's degree opened up opportunities for her to work as a student counsellor and trainer at Warwick and Coventry Universities for several years. It also enabled her to return to the University of Birmingham as a clinical tutor and lecturer, on the same course where she had been a student.

It was over 20 years ago that Gill set up in private practice. During this time she worked with a growing number of clients who presented with childhood trauma and abuse. As a result, she became increasingly interested in dissociative disorders, including dissociative identity disorder (DID).
You may also like