Contented Couples: Magic, Logic or Luck?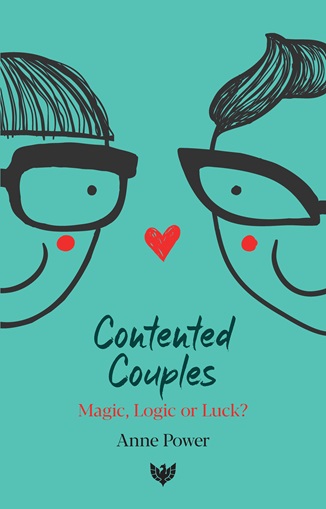 Book Details
Publisher : Confer Books
Published : May 2022
Cover : Paperback
Pages : 224
Category :
Family, Couple and Systemic Therapy
Catalogue No : 96376
ISBN 13 : 9781913494469
ISBN 10 : 9781913494
Also by Anne Power
What is the secret of a long and contented marriage?
In Contented Couples, Anne Power interviews eighteen couples in the USA and the UK to discuss how they found each other and what made it work. As well as couples brought together by family arrangement or random romance, we meet those introduced deliberately by friends, or through dating agencies and the internet.
Woven through the book are expert, jargon-free explanations from an experienced psychotherapist of how couples form a bond, how they fight and how they repair. Each chapter ends with questions which invite us to reflect on our own relationships and to benefit personally from this chance to eavesdrop on contented couples. Almost all the couples interviewed have faced major challenges along the way – but their attachment grew, and relationships survived. In this book they tell us why.
Contents:
The couples
Introduction
Chapter 1: What makes a 'good enough' marriage?
Chapter 2: Attachment and the couple bond
Chapter 3: Random romance – looks like magic
Chapter 4: Arranged marriage – looks like logic but could be magic
Chapter 5: Self-arranged marriage – can lay claim to magic and logic
Chapter 6: Selection
Chapter 7: Staying power
Chapter 8: Support and challenge
Chapter 9: Fighting, money and sex
Chapter 10: Conclusion
Appendix i: How this study was conducted
Appendix ii: What have we learned which could be helpful to single people?
Glossary
References
Further reading
Index
Reviews and Endorsements
"The strength of Power's work lies in the diversity of the population she has interviewed. With the multiple racial, ethnic, economic and lifestyles represented, she delivers on her commitment to illustrating how couples can arrive at contentment. This book is a guide for couples that desire to deepen and expand the fulfilment of their partnerships." - Linda Bloom, LCSW, co-author of 101 Things I Wish I Knew When I Got Married: Simple Lessons to Make Love Last

"Anne Power is a sensitive and respectful guide in enabling eighteen couples to describe how they navigated the ordinary challenges of coming together and making a success of their relationships. Through the wisdom accrued as a therapist, she distils their stories into a treatise on the nature of love. This is a valuable resource for anyone considering commitment, anyone in a committed relationship wishing to understand more about their experience, and anyone whose role is to try and help them to do so." - Christopher Clulow, Ph.D., Consultant Couple Psychotherapist and Senior Fellow of the Tavistock Institute of Medical Psychology.

"Anne Power has written an elegant, comprehensive book about coupling … Anne's writing is captivating and so easy to fall into, just like some (but not all) relationships. The experiences of real-life couples and Anne's compassion take you on a lovely journey of imaginative possibilities, while grounding you in the science of how and why love works. The confluence of magic, logic and luck come alive! Read this book to grow yourself and your relationship." - Dr. Kathryn Rheem, Emotionally Focused Therapy (EFT) Trainer, Co-Founder of the EFT Cafe.

"Listening in to couples that thrive, who enjoy, trust and continue to develop is rare. Therapists tend to write about what needs changing, not what works. It is warming to hear these accounts of closeness in which obstacles are managed and which bring growth to both people." - Susie Orbach, psychoanalyst and author of The Impossibility of Sex


"Anne Power provides a diverse cross-cultural perspective on the elusive mixture of magic, logic and luck that is involved in the making of a happy marriage … Covering a range of marriage styles – from random romance to self-arranged marriages – this book shows how an initial spark of attraction can be transformed into an ever-glowing cosy fire that sustains a long-term relationship. A 'must read' for anyone who has ever wondered what makes a marriage work!" - Raksha Pande, author of Learning to Love: Arranged Marriages and the British Indian Diaspora


About the Author(s)
Anne Power has an MA in History and was a nurse before studying attachment theory at The Bowlby Centre. After qualifying in couples work with Relate she trained in Emotion Focused Couple Therapy (EFT). She has published papers on attachment and one book Forced Endings: Attachment and loss in retirement. She has contributed to oral history projects and sees her interviewing and story-collecting as borrowing from that tradition. After working for twenty-five years with clients in difficulty she wanted to hear from contented couples.
You may also like