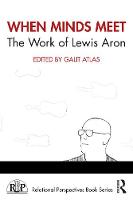 Book Details
Publisher : Routledge
Published : November 2020
Cover : Paperback
Pages : 356
Category :
Psychoanalysis
Catalogue No : 95343
ISBN 13 : 9780367622121
ISBN 10 : 9780367622
Also by Galit Atlas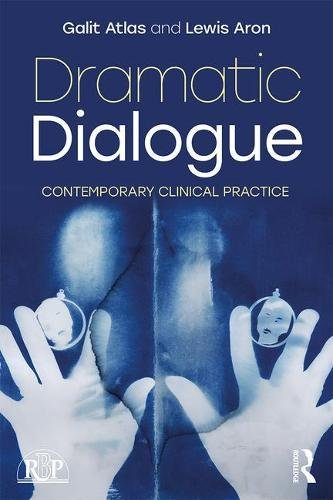 This extraordinary volume offers a sampling of Lewis Aron's most important contributions to relational psychoanalysis.
One of the founders of relational thinking, Aron was an internationally recognized psychoanalyst, sought after teacher, lecturer, and the Director of the New York University Postdoctoral Program in Psychotherapy and Psychoanalysis. His pioneering work introduced and revolutionized the concepts of mutuality, the analyst's subjectivity, and the paradigm of mutual vulnerability in the analytic setting. During the last few years of his life, Aron was exploring the ethical considerations of writing psychoanalytic case histories and the importance of self-reflection and skepticism not only for analysts with their patients, but also as a stance towards the field of psychoanalysis itself. Aron is known for his singular, highly compelling teaching and writing style and for an unparalleled ability to convey complex, often comparative theoretical concepts in a uniquely inviting and approachable way. The reader will encounter both seminal papers on the vision and method of contemporary clinical practice, as well as cutting edge newer writing from the years just before his death. Edited and with a foreword by Galit Atlas, each chapter is preceded by a new introduction by some of the most important thinkers in our field: Jessica Benjamin, Michael Eigen, Jay Greenberg, Adrienne Harris, Stephen Hartman, Steven Kuchuck, Thomas Ogden, Joyce Slochower, Donnel Stern, Merav Roth, Chana Ullman, and Aron himself.
This book will make an important addition to the libraries of experienced clinicians and psychoanalytic scholars already familiar with Aron's work, as well as students, newer professionals or anyone seeking an introduction to relational psychoanalysis and one of its most stunning, vibrant voices.
Reviews and Endorsements
"This welcome book will bring both satisfaction and pain to all of us who have long admired the work of Lew Aron. Reading his words, we can still hear his enthusiastic yet measured voice; witnessing his posthumous engagement with the other fine minds represented here, we again mourn his loss. More than a festschrift, this book captures Dr. Aron's remarkable professional journey, insatiable intellect, and big heart. - Nancy McWilliams, Rutgers Graduate School of Applied & Professional Psychology.

"The experience of reading When Minds Meet is reminiscent of listening to a concerto in which a solo instrument is answered and highlighted by an orchestra. Here, the soloist is Lewis Aron whose pioneering work is answered by an orchestra of commentaries written by a selection of highly distinguished psychoanalysts. The sounds they produce together give life to novel and unforgettable melodies that will continue to resonate in readers' minds long after they have put the book down..." - Antonino Ferro, M.D. Training and Supervising Analyst in the Italian Psychoanalytic Association, APsaA and IPA.
About the Editor(s)
Dr. Galit Atlas is a psychoanalyst and clinical supervisor in private practice in Manhattan. She is on the faculty of the New York University Postdoctoral Program for Psychotherapy and Psychoanalysis and NIP and lectures throughout the United States and Internationally. She is the author of numerous articles and book chapters on gender and sexuality. Dr. Atlas is on the board of directors of the Division of Psychoanalysis of the American Psychological association.
You may also like