Dramatic Dialogue: Contemporary Clinical Practice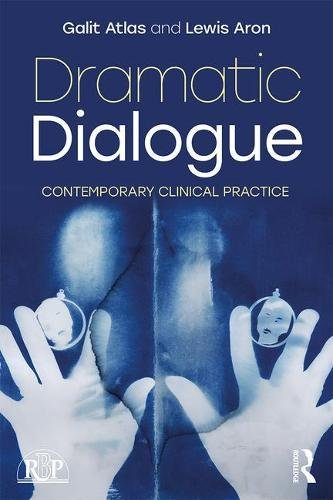 Book Details
Publisher : Routledge
Published : 2017
Cover : Paperback
Pages : 186
Category :
Psychoanalysis
Catalogue No : 93297
ISBN 13 : 9781138555488
ISBN 10 : 1138555487
Also by Lewis Aron
Also by Galit Atlas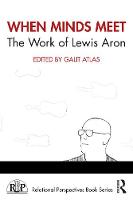 In Dramatic Dialogue, Atlas and Aron develop the metaphors of drama and theatre to introduce a new way of thinking about therapeutic action and therapeutic traction. This model invites the patient's many self-states and the numerous versions of the therapist's self onto the analytic stage to dream a mutual dream and live together the past and the future, as they appear in the present moment. The book brings together the relational emphasis on multiple self-states and enactment with the Bionian conceptions of reverie and dreaming-up the patient. The term dramatic dialogue originated in Ferenczi's clinical innovations and refers to the patient and therapist dramatizing and dreaming-up the full range of their multiple selves. Along with Atlas and Aron, readers will become immersed in a dramatic dialogue, which the authors elaborate and enact, using the contemporary language of multiple self-states, waking dreaming, dissociation, generative enactment, and the prospective function. The book provides a rich description of contemporary clinical practice, illustrated with numerous clinical tales and detailed examination of clinical moments. Inspired by Bion's concept of becoming-at-one and at-one-ment, the authors call for a return of the soul or spirit to psychoanalysis and the generative use of the analyst's subjectivity, including a passionate use of mind, body, and soul in the pursuit of psychoanalytic truth. Dramatic Dialogue will be of great interest to all psychoanalysts and psychotherapists.
About the Author(s)
Dr. Galit Atlas is a psychoanalyst and clinical supervisor in private practice in Manhattan. She is on the faculty of the New York University Postdoctoral Program for Psychotherapy and Psychoanalysis and NIP and lectures throughout the United States and Internationally. She is the author of numerous articles and book chapters on gender and sexuality. Dr. Atlas is on the board of directors of the Division of Psychoanalysis of the American Psychological association.
Lewis Aron, Ph.D. is director of the New York University Postdoctoral Program in Psychotherapy and Psychoanalysis. He has served as President of the Division of Psychoanalysis of the American Psychological Association; founding President of the International Association for Relational Psychoanalysis and Psychotherapy (IARPP); founding President of the Division of Psychologist-Psychoanalysts of the New York State Psychological Association (NYSPA). He holds a Diplomate in Psychoanalysis from the American Board of Professional Psychology and is a Fellow of both the American Psychological Association and of the Academy of Psychoanalysis. Dr. Aron is the author and editor of numerous scholarly articles and books including A Meeting of Minds. He was one of the founders, and is an Associate Editor of the journal, Psychoanalytic Dialogues and is the co-editor of the Relational Perspectives Book Series, Routledge.
You may also like