The Cure for Psychoanalysis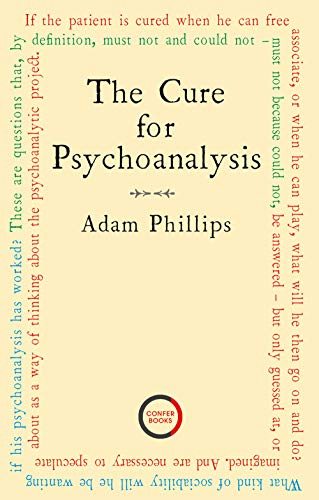 Book Details
Publisher : Confer Books
Published : June 2021
Cover : Paperback
Pages : 240
Category :
Forthcoming
Category 2 :
Psychoanalysis
Catalogue No : 95580
ISBN 13 : 9781913494384
ISBN 10 : 1913494381
Also by Adam Phillips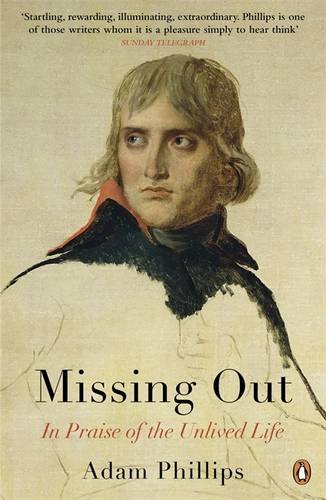 This book contains two brilliant essays by one of the foremost thinkers in the field of psychoanalysis. In the first essay, 'The Magic of Winnicott,' Adam Phillips makes clear the subtlety and wisdom of Winnicott's concept of play. In 'The Cure for Psychoanalysis' he works through psychoanalytic theories about cure and instructs us to take most seriously those that free the analyst and patient to wonder and to take pleasure in the unknowable adventure ahead of them.
These two thought-provoking writings frame a discussion between the author and Edward Corrigan, analyst and friend, which offers an intimate portrait of two analysts in conversation, thoughtfully reflecting on traditions that inform Phillips' practice and prolific works. This record of 'A Day with Adam Phillips' at the Institute of Contemporary Psychoanalysis in New York includes questions and commentaries which demonstrate the creative and open expression encouraged by and reflected in the practice of psychoanalysis itself.
CONTENTS:
LIST OF CONTRIBUTORS
ACKNOWLEDGEMENTS
INTRODUCTION
Chapter 1. Welcome - A day with Adam Phillips at the Institute for Contemporary Psychotherapy by Ron Taffel, Ph.D
Chapter 2. The magic of Winnicott: Playing and reality, and reality by Adam Phillips
Chapter 3. Morning Q&A
Chapter 4. An Interview with Adam Phillips
Chapter 5. Afternoon Q&A
Chapter 6. Commentaries by members of the faculty, graduates and candidates
Chapter 7. The Cure for Psychoanalysis by Adam Phillips
Chapter 8. Coda - A day with Adam Phillips at the Institute for Contemporary Psychotherapy by Holly Levenkron, Director of Psychoanalytic Training
REFERENCES
Reviews and Endorsements
"We know Adam Phillips to be a remarkable writer but in this wonderfully spirited book we discover he is also an endlessly interesting conversationalist. With his old friend, Ed Corrigan, as a talk-buddy, we are privy to dialogue as a form of performance art. There is genius here; there is good humor; there is joy. It doesn't get better than this." Christopher Bollas, psychoanalyst, author of Meaning and Melancholia, and The Shadow of the Object.
About the Author(s)
Adam Phillips is a practicing psychoanalyst, formerly Principal Child Psychotherapist at Charing Cross Hospital, London. He is General Editor of the Penguin Modern Classics Freud translations and the author of numerous works of psychoanalysis and literary criticism, including most recently On Wanting to Change, Attention Seeking and Unforbidden Pleasures.


You may also like