Knowing Nothing, Staying Stupid: Elements for a Psychoanalytic Epistemology

Book Details
Publisher : Routledge
Published : January 2005
Cover : Paperback
Pages : 264
Category :
Lacanian Psychoanalysis
Catalogue No : 22496
ISBN 13 : 9781583918685
ISBN 10 : 158391868X
Also by Dany Nobus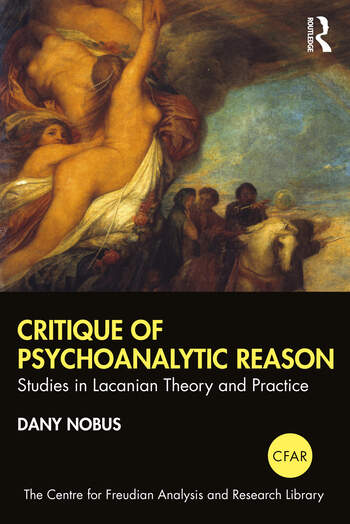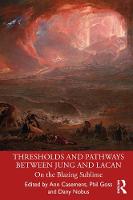 W hy is stupidity sublime? What is the value of a 'dialectics of ignorance' for analysts and academics?
Knowing Nothing, Staying Stupid draws on recent research to provide a thorough and illuminating evaluation of the status of knowledge and truth in psychoanalysis. Adopting a Lacanian framework, Dany Nobus and Malcolm Quinn question the basic assumption that knowledge is universally good and describe how psychoanalysis is in a position to place forms of knowledge in a dialectical relationship with non-knowledge, blindness, ignorance and stupidity. The book draws out the implications of a psychoanalytic theory of knowledge for the practices of knowledge construction, acquisition and transmission across the humanities and social sciences.
The book is divided into two sections. The first section addresses the foundations of a psychoanalytic approach to knowledge as it emerges from clinical practice, whilst the second section considers the problems and issues of applied psychoanalysis, and the ambiguous position of the analyst in the public sphere.
Reviews and Endorsements
Subjects covered include:
* The Logic of Psychoanalytic Discovery
* Creative Knowledge Production and Institutionalised Doctrine
* The Desire to Know versus the Fall of Knowledge
* Epistemological Regression and the Problem of Applied Psychoanalysis

This provocative discussion of the dialectics of knowing and not knowing will be welcomed by practicing psychoanalysts and students of psychoanalytic studies, but also by everyone working in the fields of social science, philosophy and cultural studies.

Table of Contents
Introduction. Part I: The Subject of Psychoanalysis: Knowledge, Truth and Meaning. Midwifes of the Whys and Wherefores: On the Logic of Psychoanalytic Discovery. A Matter of Cause: Knowledge and Truth in the Practice of Psychoanalysis. The Punning of Reason: Meaning, Nonsense and the Limits of Psychoanalytic Language. Knowledge in Failure: Crisis of Legitimacy and the Emergence of Institutionalised Doctrine. Part II: Less than Knowledge: Psychoanalysis and the Economies of Thought. Reading Seminar XVII: From the Desire to Know to the Fall of Knowledge. Concluding the Time for Comprehending: The Epistemological Reversal of the Knowledge at Risk. The Game Beneath the Game: Logical Aspects of the Artifice, the Dummy and the Hoax. Epistemological Regression and the Problem of Applied Psychoanalysis. Coda Conceptualising the Rigorous Hole.
About the Author(s)
Dany Nobus is Professor of Psychoanalytic Psychology at Brunel University London, where he directs the MA Programme in Psychoanalysis and Contemporary Society. In addition, he is the Chair of the Freud Museum London, and the author of numerous books and papers on the history, theory and practice of psychoanalysis.
Malcolm Quinn is Reader in Critical Practice, University of the Arts London. He has published work on the fascist spectacle, art and cultural politics. He is an Editor of the Journal for Lacanian Studies.
You may also like