Book Details
Publisher : Routledge
Published : January 2009
Cover : Paperback
Pages : 356
Category :
Psychoanalysis
Category 2 :
Clinical Psychology
Catalogue No : 28827
ISBN 13 : 9780415484695
ISBN 10 : 0415484693
Also by Richard Lucas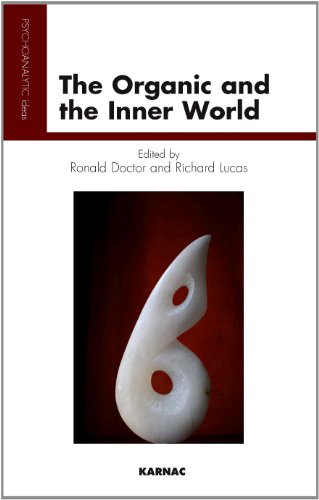 The Psychotic Wavelength provides a psychoanalytical framework for clinicians to use in everyday general psychiatric practice and discusses how psychoanalytic ideas can be of great value when used in the treatment of seriously disturbed and disturbing psychiatric patients with psychoses, including both schizophrenia and the affective disorders. The book is an essential resource for anyone working with disturbed psychiatric patients. It will be of particular interest to junior psychiatrists and nursing staff and will be invaluable in helping to maintain treatment aims and staff morale. It will also be useful for more experienced psychiatrists and psychoanalysts.
Reviews and Endorsements
In this book Richard Lucas suggests that when clinicians are faced with psychotic patients, the primary concern should be to make sense of what is happening during their breakdown. He refers to this as tuning into the psychotic wavelength, a process that allows clinicians to distinguish between, and appropriately address, the psychotic and non-psychotic parts of the personality. He argues that if clinicians can find and identify the psychotic wavelength, they can more effectively help the patient to come to terms with the realities of living with a psychotic disorder.

Divided into five parts and illustrated throughout with illuminating clinical vignettes, case examples and theoretical and clinical discussions, this book covers:
* the case for a psychoanalytical perspective on psychosis
* a historical overview of psychoanalytical theories for psychosis
* clinical evidence supporting the concept of a psychotic wavelength
* the psychotic wavelength in affective disorders
* implications for management and education.

Table of Contents
Minne, Preface.
Part I: Making the Case for a Psychoanalytic Perspective on Psychosis. Introduction. The Medical Model. Controversial Issues in Psychosis.
Part II: Psychoanalytic Theories about Psychosis: A Selective Review. Freud's Contributions to Psychosis. The Kleinian Contribution to Psychosis. Bion and Psychosis. A Contemporary Freudian Perspective on Psychosis. The Psychoanalytic Treatment of Schizophrenia: Lessons from Chestnut Lodge . The Divided Self: Evaluating R. D. Laing's Contribution to Thinking about Psychosis.
Part III: Tuning into The Psychotic Wavelength. Differentiating Psychotic Processes from Psychotic Disorders. The Psychotic Wavelength. Dreams and Delusions. Utilising the Countertransference in Psychosis.
Part IV: The Psychotic Wavelength in Affective Disorders. Why the Cycle in a Clinical Psychosis? Puerperal Psychosis: Vulnerability and Aftermath. Managing Depression - Psychoanalytic Psychotherapy, Antidepressants or Both? Part V: Implications for Management and Education. Developing an Exoskeleton. Destructive Attacks on Reality and the Self. The Role of Psychotherapy in Reducing the Risk of Suicide in Affective Disorders: A Case Study. Education in Psychosis. Psychoanalytic Attitudes to General Psychiatry and Psychosis.



About the Author(s)
Richard Lucas was Consultant Psychiatrist at St Anne's Hospital and a member of the British Psychoanalytical Society. He had a particular interest in the integration of analytic concepts within general psychiatry and has written on many related subjects, including the psychotic wavelength, puerperal psychosis, and cyclical psychosis. He received the OBE in 2003 for his contribution to the Disability Living Allowance Award Board.
You may also like