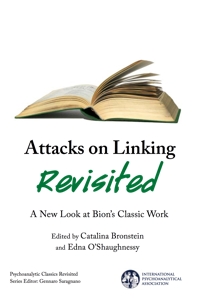 Book Details
Publisher : Routledge
Published : July 2017
Cover : Paperback
Pages : 224
Category :
Psychoanalysis
Catalogue No : 37104
ISBN 13 : 9781782203032
ISBN 10 : 1782203036
Also by Catalina Bronstein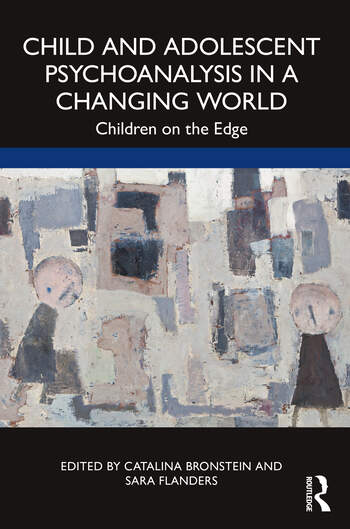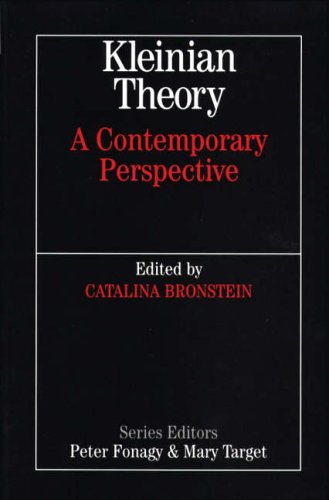 Also by Edna O'Shaughnessy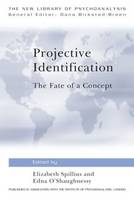 This book aims at providing further contributions inspired by Bion's paper Attacks on Linking (1959) by a distinguinshed group of scholars who have focused on different aspects of his propositions.
Contributors: Christine Anzieu-Premmereur, Rachel B. Blass, Ronald Britton, Catalina Bronstein, Elias Mallet da Rocha Barros, Elizabeth Lima da Rocha Barros, Antonino Ferro, Jay Greenberg, Monica Horovitz, Clara Nemas, Edna O'Shaughnessy, Rudi Vermote
Reviews and Endorsements
'The idea of revisiting one of W. R. Bion's most quoted articles after sixty years is as timely as it is necessary, since the world has been shaken by the effects of violence in its diverse forms. This collection of articles, written by established psychoanalysts from around the world, attests to the fact that Bion's ideas have not ceased to encourage psychoanalysts to delve deeper into clinical practice and to go beyond it – to consider destructiveness and its effects on individual subjects and on our society.'
— Virginia Ungar, MD, President of the International Psychoanalytical Association

'Attacks on Linking is a crucial way station in Bion's oeuvre that can be read as the culmination of his Kleinian contributions to the understanding and treatment of psychosis and primitive mental life or as a key turning point towards his later, original theories regarding projective identification and the intersubjective functioning and development of the primitive mind. This volume brings together an outstanding group of international contributors who explore, contrast and expand upon both perspectives and their clinical implications. In so doing, they offer readers a profound and vital excursion into current Bion scholarship at the frontiers of contemporary psychoanalytic theory and technique.'
— Howard B. Levine, MD, co-editor of Unrepresented States and the Construction of Meaning, The W.R. Bion Tradition, Bion in Brazil, and Growth and Turbulence in the Container-Contained

'The ideas developed in Attacks on Linking have broadened the understanding of the processes of symbolisation and the analytic treatment of difficult patients. These aspects are taken up in this book in a clear and profound way. The reader is struck by the passionate interest with which the authors dissect Bion's text. Another merit of the book is to show us the originality with which psychoanalysts of different theoretical orientations take ownership of the ideas discussed. These different visions reflect, in a creative way, facets of contemporary psychoanalysis. I am sure the reader, regardless of his or her theoretical preference, will feel enriched both in relation to psychoanalytic theory and in relation to the clinical application of the ideas presented and discussed.'
— Roosevelt Cassorla, psychoanalyst and training analyst, member of the Psychoanalytic Society of São Paulo and Campinas Study Group, and full professor of Medical Psychology at the State University of Campinas, Brazil

'The editors are to be congratulated on having brought together in this volume some of the leading psychoanalytic scholars and clinicians who each explore this development from their own particular perspectives. These differences are important and lend a real richness to the text. This book thus has a broad significance, not only in terms of the understanding of Bion's work, but also because it provides an opportunity to re-examine the current "psychoanalytic field" through these various perspectives. This work will prove of great value not only to all who are interested in Bion's work but to anyone who wishes to be acquainted with this wide canvas of current psychoanalytic theorising and the ways it has been affected by him. It will become, I believe, a standard text.'
— Dr David Bell, former president of the British Psychoanalytical Society, and consultant psychiatrist at the Tavistock Clinic
About the Editor(s)
Catalina Bronstein MD is a visiting professor in the Psychoanalysis Unit at University College London. She is a fellow and training and supervising analyst of the British Psychoanalytical Society. She trained as a child psychotherapist at the Tavistock Clinic and as an analyst at the British Psychoanalytical Society. She works as a child, adolescent and adult psychoanalyst in private practice and also at the Brent Adolescent Centre. She is on the Board of the International Journal of Psychoanalysis and until recently she was the London Editor of IJP. She lectures in Britain and abroad, and has written numerous papers, chapters in books and monographs on a wide variety of topics. She edited Kleinian Theory: a Contemporary Perspective (London: Wiley, 2001) .
More titles by Catalina Bronstein
Edna O'Shaughnessy came to psychoanalysis from philosophy, first training as a Child Psychotherapist at the Tavistock Clinic in the 1950s. In the 1960s she trained at the British Psychoanalytical Society of which she is a training and supervising analyst and also a child analyst. Her many published papers are written from both a clinical and a conceptual perspective.
You may also like