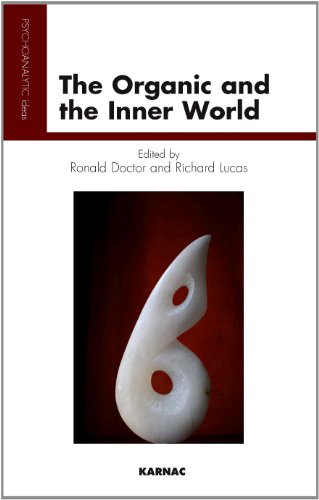 Book Details
Publisher : Routledge
Published : 2009
Cover : Paperback
Pages : 138
Category :
Psychoanalysis
Catalogue No : 26737
ISBN 13 : 9781855756519
ISBN 10 : 185575651X
Also by Ronald Doctor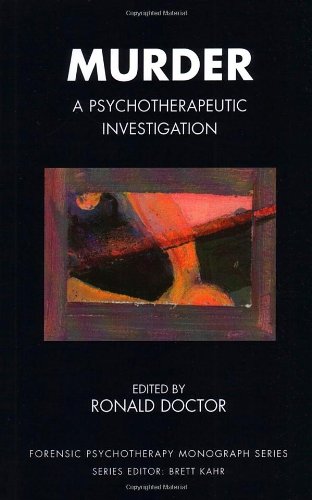 Also by Richard Lucas
For some years, there has been an unfortunate tendency in the UK for psychiatry and psychoanalysis to be perceived as in opposition to one another, to the detriment of both disciplines. Rather than see 'organic' psychiatry on one side and 'dynamic' psychiatry on the other, the British Psychoanalytical Society now wishes to try to foster closer links between psychoanalysis and psychiatry. To this end, psychoanalysts have been going out to give presentations of their work to various psychiatric departments, in the hope of building up increasing understanding both of current developments in analytic thinking, and of how analysts can learn from psychiatric colleagues.
The authors learned, from their experience of putting on a number of Freud events, that there is a great hunger to know more about psychoanalysis, particularly among young people, both those in psychiatric training and in the wider community. In parts of the academic world, there is a particular interest in psychoanalysis; indeed the most subscribed courses in some of our most prestigious universities are those where psychoanalysis is involved. This book is the result of a conference that was held at the Institute of Psychoanalysis entitled 'The Organic and the Inner World'. It was organised by the NHS Liaison committee of the British Psychoanalytical Society. Its aim was to consider the place for analytic thinking in the world of psychiatry with its emphasis on an organic approach to major psychiatric disorders.
Reviews and Endorsements
'We are moving into a new epoch in which it is becoming possible to scientifically explore the relationship between subjectivity and objectivity and the reciprocal influences of brain and mind, nature and nurture. For those interested, this book is a 'must read'. It contains four brilliant essays with commentaries. Britton is at his best in giving a psychoanalytic and historical perspective; Fonagy and Bateman show how far things have progressed in their chapter on modern understandings of the borderline mind and brain. There are then two fascinating chapters on the unconscious in manic-depression and dementia.'
- Brian Martindale, Honorary President of the European Federation of Psychoanalytic Psychotherapy; Member of the World Psychiatric Association Education Committee

'This is an important book. It addresses an area of crucial significance for both psychoanalysis and psychiatry, namely the relationship between the two and what each can learn from the other. Increasingly, research evidence highlights the extensive nature of this overlap, and texts such as this, with contributions of exceptional quality, are essential in shedding light on such complex terrain.'
- Dr Mathew Patrick, Training and Supervising Analyst, British Psychoanalytical Society; Chief Executive, Tavistock and Portman NHS Foundation Trust
About the Editor(s)
Ronald Doctor, FRCPsych, is Consultant Psychiatrist in Psychotherapy at the West London Mental Health NHS Trust, Chair of the NHS Liaison Committee, British Psychoanalytical Society, Chair of the Association of the Psychoanalytical Psychotherapists in the NHS (APP), Academic Secretary of the Psychotherapy Faculty, Royal College of Psychiatrists and Honorary Clinical Lecturer, Imperial College London. He has a particular interest in forensic psychotherapy, and he has edited two books: Dangerous Patients: A Psychodynamic Approach to Risk Assessment and Management (2003); and Murder: A Psychotherapeutic Investigation (2008).
Richard Lucas was Consultant Psychiatrist at St Anne's Hospital and a member of the British Psychoanalytical Society. He had a particular interest in the integration of analytic concepts within general psychiatry and has written on many related subjects, including the psychotic wavelength, puerperal psychosis, and cyclical psychosis. He received the OBE in 2003 for his contribution to the Disability Living Allowance Award Board.
You may also like