Psychoanalytic Thinking in Mental Health Settings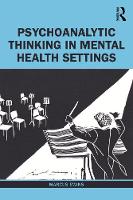 Book Details
Publisher : Routledge
Published : November 2020
Cover : Paperback
Pages : 142
Category :
Psychoanalysis
Catalogue No : 95350
ISBN 13 : 9780367567385
ISBN 10 : 9780367567
Also by Marcus Evans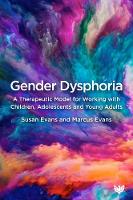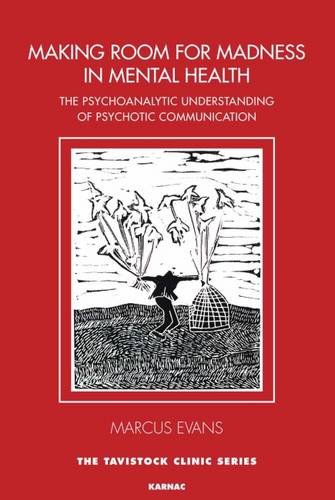 Our Customers Average Rating
Read all reviews (1)





This book demonstrates the use of psychoanalytic thinking in front-line mental health settings and aims to make an approach to working with emotional and mental disturbance available to a wide range of clinicians within psychiatric and other mental health settings.
Rooted in the author's extensive clinical experiences, the approach explored in this book applies psychoanalytic thinking and discusses this in relation to the mental health conditions regularly encountered in psychiatric settings, such as Schizophrenia, Manic Depression, Psychotic Depression, Anorexia, Deliberate Self Harm, and Personality Disorder. The book therefore provides valuable and practical ways of working with these difficult, complex, and problematic conditions. It further makes sense of the relationships and emotions encountered when working in these settings and introduces possibilities for more effective and rewarding ways of working, including a model of support through supervision, reflective practice, and clinical discussion.
Illustrated by clinical examples from more than four decades of experience in the field, this book is ideal for the interested mental health practitioner.
About the Author(s)
Marcus Evans is a consultant adult psychotherapist at the Tavistock & Portman NHS Foundation Trust with thirty-five years experience in mental health as a practitioner, lecturer and manager. He qualified as a psychiatric nurse in 1983 and went on to occupy nursing posts as charge nurse of St. Giles Day Hospital, clinical nurse specialist in liaison psychiatry and para-suicide in Kings College Hospital A&E, and clinical nurse specialist in psychotherapy at the Bethlem and Maudsley hospitals. After qualifying as a psychotherapist at the Tavistock & Portman NHS Trust, he took up a post as head of the nursing discipline with a brief to develop the nursing discipline within the Trust. He held the post of Head of Nursing and consultant Adult psychotherapist until taking on the post of Associate Clinical Director of the adult and adolescent departments between 2011 and 2015. Marcus has supervised designed developed and taught outreach courses for front line mental health staff in various settings for the last twenty-five years in many mental health trusts including Camden and Islington, the Bethlem and Maudsley, and Broadmoor. He was also one of the founding members of the Fitzjohns Service for the treatment of patients with severe and enduring mental health conditions and/or personality disorder in the adult department and since stepping down as the associate clinical director he has started working as a consultant adult psychotherapist in the Portman clinic. His passion is the application of psychoanalytic ideas to the treatment and care of patients in mental health settings.
Customer Reviews
Our customers have given this title an average rating of 5 out of 5 from 1 review(s), add your own review for this title.
Sir Simon Wessely, Regius Professor of Psychiatry on 29/12/2020 08:24:30





(5 out of 5)
In his new book Psychoanalytic Thinking in Mental Health Practice Marcus Evans argues that a psychoanalytic approach, which offers a model for understanding the patient's experience and puts the therapeutic relationships at the heart of mental health work, can help practitioners maintain a humane compassionate and thoughtful approach to their difficult work. Mental illness can interfere with the patient's perception of reality, relationship with themselves and others, often leaving them feeling isolated in a fragmented state of mind which in turn interferes with their capacity to communicate their distress in a way that is easy to understand. Patients in disturbed states of mind need practitioners to listen to their experience, empathising with their fear, while not being overwhelmed.

In this book, the author who trained and worked as a registered mental health nurse before going on to qualify as a psychoanalyst uses clinical examples from front line mental health settings to illustrate the way psychoanalytic thinking can help mental health practitioners tune into their patient's underlying preoccupations. In this way, it can help mental health practitioners offer a humane and compassionate home for mental illness.

You may also like