The Importance of Sibling Relationships in Psychoanalysis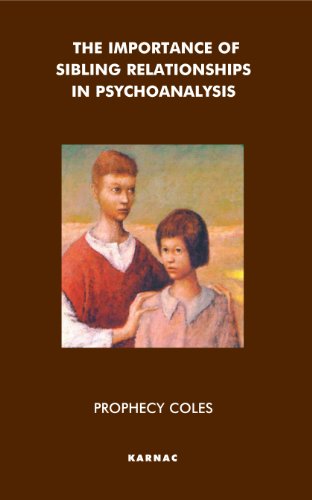 Also by Prophecy Coles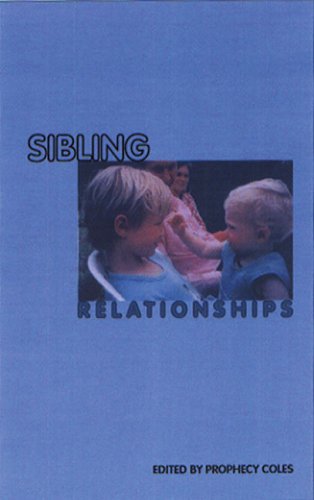 Our Customers Average Rating
Read all reviews (2)





'Coles' book starts from the claim that traditionally psychoanalysis, in stressing the relations of conflict between children and parents, has tended to overlook and displace the co-operative relations between siblings. This is a claim clearly worth investigating.'
- Professor Richard Wollheim
Reviews and Endorsements
'This book offers us a refreshingly new look into the world of sibling relationships, and how these can profoundly colour emotional development and subsequent relationships. In an interesting review of the childhood experiences of both Freud and Klein, Prophecy Coles suggests that there are reasons to believe that their surprising neglect of sibling experiences, and its impact on later life, may be a further example of theory reflecting autobiography. This book represents a challenge to all of us, to take fuller account of the effects of sibling relationships, the positives in these as well as the rivalry, and to notice the evidence and impact of sibling transference in our clinical work.'
- Patrick Casement

'This book demonstrates the richness of sibling relations, which Freud, and analysts subsequently, have largely neglected in favour of the Oedipus complex. Adding literary, biographical and mythological sources to clinical material, Prophecy Coles finds a fascinating web of allusions and links. Sibling love support is such a subdued refrain in the psychoanalytic literature, it is timely to give it a fanfare and a wide-ranging critical appraisal. This book contributes to and demands that debate.'
- Professor R. D. Hinshelwood
About the Author(s)
Prophecy Coles trained as a psychoanalytic psychotherapist at the Lincoln Clinic and is a member of the London Centre for Psychotherapy. She has worked as a psychotherapist for 30 years and has published widely on sibling relationships, family and transgenerational conflict.
Customer Reviews
Our customers have given this title an average rating of 3 out of 5 from 2 review(s), add your own review for this title.
Tambrey on 29/09/2011 17:15:17





(4 out of 5)
Silvia Bianconcini on 22/11/2004





(3 out of 5)
Some things could have taken fewer pages. However the subject is interesting.
You may also like