Who Owns Jung?

Book Details
Publisher : Routledge
Published : 2007
Cover : Paperback
Pages : 376
Category :
Jung and Analytical Psychology
Catalogue No : 24981
ISBN 13 : 9781855754034
ISBN 10 : 1855754037
Also by Ann Casement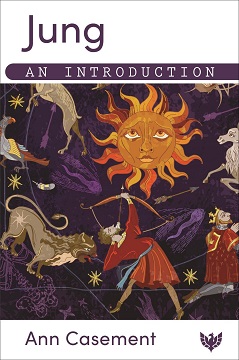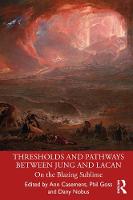 This book has a similar, though not identical, format to Who Owns Psychoanalysis? in being divided into sections as follows: academic, clinical, history, philosophy, science. Who Owns Jung aims to be a celebration of the diversity and interdisciplinary thinking that is a feature of the international Jungian community. Many of the contributors are practising analysts and members of the International Association for Analytical Psychology; others are scolars of Jung whose work has been influential in disseminating his ideas in the academy, though it is worth noting that a number of the analysts also work in academe.
Contributors:
James Asto; Astrid Berg; Joe Cambray; Ann Casement; Andrea Cone-Farran; Roberto Gambin; Wolfgang Giegerich; Joseph Henderson; George B. Hogenson; Mario Jacoby; Hayao Kawai; Toshio Kawai; Thomas B. Kirsch; Jean Knox; Roderick Main; Denise Gimenez Ramos; Sonu Shamdasani; Michael Sinason; Hester McFarland Solomon; David Tacey; and Margaret Wilkinson.
Reviews and Endorsements
'This collection of essays meets the critical challenge of presenting both the core of traditional Jungian theory and the emergent edge of current Jungian thought. Through her selections and expert editing, Casement invites the professional practitioner and lay reader to engage an analytic approach to the psyche that makes the therapeutic enterprise more vital and the considered life multi-dimensional.'
- Beverley Zabriskie, Jungian Psychoanalytic Association, New York.
About the Editor(s)
Ann Casement, LP, is an honorary professor at the Oriental Academy for Analytical Psychology and a long-standing, highly experienced Jungian psychoanalyst. She has lectured worldwide, published several books, and contributes articles and reviews to The Economist as well as to International Psychoanalytic Journals.
You may also like