Psychoanalysis, the Self, and the World: Postphenomenology, Consciousness, and Death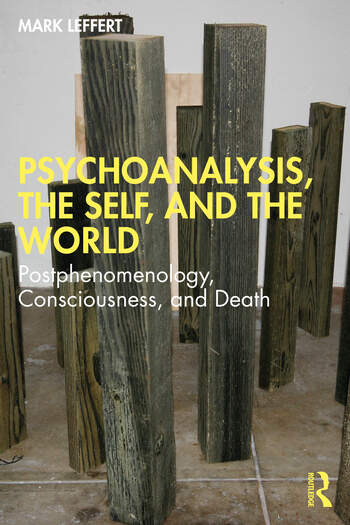 Book Details
Publisher : Routledge
Published : December 2022
Cover : Paperback
Pages : 204
Category :
Psychoanalysis
Catalogue No : 96982
ISBN 13 : 9781032394015
ISBN 10 : 9781032394
Also by Mark Leffert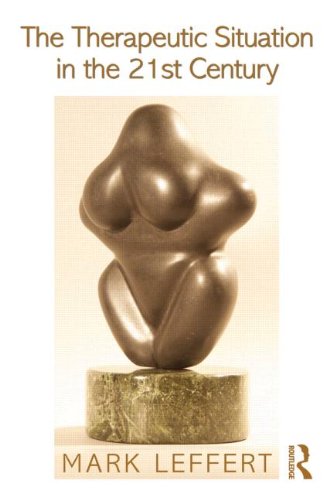 This book takes psychoanalysis into the 21st century, examining issues of existentialism, postphenomenology, social media, and death and death anxiety that have gone largely ignored in the psychoanalytic and psychotherapeutic literature.
Using an interdisciplinary perspective, Leffert explains that it is impossible to close the door of the consulting room. The therapeutic relationship is invaded by the outside world and its relationships for both patient and therapist and cannot be isolated from these influences. Drawing on richly detailed case studies, Leffert demonstrates how the internet, social media, and the metaverse have changed and expanded the self in ways that could not have been imagined in the last century. In turn, Leffert acknowledges recent advances in the neurosciences, and addresses the lack of engagement with their implications for theories and practices of therapeutic action. Finally, the ways in which death and death anxiety impinge on the self, which have also gone mostly undealt with in psychoanalytic literature, become an important focus of this book.
As a novel exploration of interdisciplinary connections, this book will be of use to both scholars and practitioners of psychotherapy, psychoanalysis, social network theory, philosophy, and neuroscience.
Reviews and Endorsements
'Mark Leffert has shown himself to be the most creative analyst writing today. In this book, in keeping with his other innovative contributions, he demonstrates that modern psychoanalysis is intimately linked with developing knowledge in the fields of philosophy, neuroscience, psychology and existential thought. The new work extends and enriches our understanding of psychoanalysis as does none other in the contemporary literature. It is essential reading for anyone interested in the life of the mind.' - Theodore Jacobs, training and supervising analyst at the New York Psychoanalytic Institute and the New York University Psychoanalytic Institute.

'Leffert elegantly guides us through multiple personal and social meanings to place contemporary psychoanalysis in the context of human evolution and development. He integrates phenomenology, existentialism, and confronting death. This book offers the reader a profound synthetic cognitive adventure and is strongly recommended for all clinicians and minds interested in modern psychoanalysis.' - Peter Loewenberg, professor emeritus, University of California, Los Angeles.
About the Author(s)
Mark Leffert, M.D., has been on the faculty of five psychoanalytic institutes and has been a training and supervising analyst at four of them, including the New Center for Psychoanalysis where he is also chair of the NCP's Training Analyst Section Committee. His professional interests include conducting analysis and therapy via telephone as well as a critique and reformulation of psychoanalysis based on the interrelation of postmodernism, complexity theory, and neuroscience. He has a private practice in Santa Barbara.
You may also like