Jung: An Introduction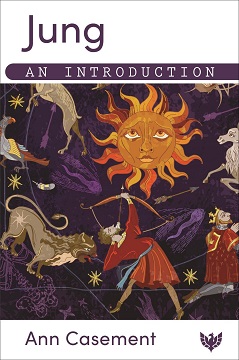 Book Details
Publisher : Karnac Books
Published : May 2021
Cover : Paperback
Pages : 272
Category :
Jung and Analytical Psychology
Catalogue No : 95311
ISBN 13 : 9781912691258
ISBN 10 : 9781912691
Also by Ann Casement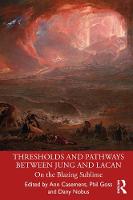 This book is an introduction to the ideas of the Swiss psychologist and psychoanalyst, C. G. Jung. The first chapter describes his early home life whilst subsequent chapters are devoted to his work in various sectors. This started in psychiatry at Burghölzli Hospital in Zürich, where Eugen Bleuler was the Director, a significant figure in Jung's life for many years. The book goes on to describe at some length the professional relationship between Freud and Jung, and the disastrous impact of their subsequent acrimonious split in 1913 on themselves but, more importantly, on the profession of psychoanalysis itself, both at that time and subsequently.
Several chapters elaborate Jung's main concepts, including an extensive investigation of his all-important work on psychological alchemy, which includes 10 black and white illustrations from the alchemical text The Rosarium Philosophorum and 10 black and white ox-herding pictures of Kuo-an from the twelfth-century Buddhist tradition. The rest of the book depicts some of the significant women and men who contributed to analytical psychology, which is the term Jung chose to designate his psychoanalytic discipline. This is used interchangeably with the term psychoanalysis as many Jungians designate themselves psychoanalysts, including the author, as a New York State licensed psychoanalyst. This is also an account of some of the scientific, philosophical, and psychological influences on Jung's thinking.
The book concludes with an entry on China, where the author has spent the last few years analysing, lecturing, supervising, and teaching analytical psychology to Chinese psychotherapists, counsellors, and students in Beijing and Shanghai.
This comprehensive work is essential reading for all those with an interest in C. G. Jung and his work.
Reviews and Endorsements
This is a wonderful "introduction" to Jung, for those who want to be introduced substantially, reminiscent of Richard Wollheim's masterly "introduction" to Freud, better than anything else of its kind I have read.
Professor Mark Solms, Research Chair, International Psychoanalytical Association

Ann Casement reveals the links between the clinical and cultural aspects of Jungian psychology in this compelling, insightful, and persuasive study. Its many strengths include the way it speaks to analysts and non-analysts alike, how it brings out the range of applications of analytical psychology, and details the different approaches taken towards it. Essential – and enjoyable – reading for analysts and academics alike.
Paul Bishop, William Jacks Chair, University of Glasgow

'strongly recommended for a well-struck balance between professional biography, technical exposé and critical contextualisation.'
Damien Spendel, Paradigm Explorer

'Casement brings to this endeavour her significant international work as well as her impressive background of 55 years in our field. […] This book, I believe, would be well received in introductory courses to analytical psychology; it also serves as a complementary work when reading about Jung, his life, and possibly even 'The Red Book'. […] many will find it an asset in their learning and understanding of analytical psychology. I could see it being useful as part of the reading in undergraduate courses that explore depth psychology, as well as in graduate‐level training in social work, counselling, clinical psychology, and psychiatry.'
Robert Tyminski, C.G. Jung Institute of San Francisco, 'Journal of Analytical Psychology'
Table of Contents

Acknowledgements
About the author
Preface

CHAPTER ONE
Early life

CHAPTER TWO
Psychiatry

CHAPTER THREE
Freud

CHAPTER FOUR
Archetypes and the collective unconscious

CHAPTER FIVE
Shadow and persona

CHAPTER SIX
Anima/animus

CHAPTER SEVEN
Puer/puella vs narcissism

CHAPTER EIGHT
Self

CHAPTER NINE
Numinous

CHAPTER TEN
Individuation

CHAPTER ELEVEN
A critical appraisal of C. G. Jung's Psychological Alchemy

CHAPTER TWELVE
The notion of transformation in Jung and Bion

CHAPTER THIRTEEN
Jung's transmutation: Siegried to Parsifal

CHAPTER FOURTEEN
Emma Jung's Perceval

CHAPTER FIFTEEN
Eminent women in analytical psychology

CHAPTER SIXTEEN
Major original figures in analytical psychology

CHAPTER SEVENTEEN
Distinguished figures in the contemporary Jungian world

CHAPTER EIGHTEEN
Distinguished figures in the contemporary Jungian world (continued)

CHAPTER NINETEEN
Philosophical, psychological, and scientific influences on Jung's thinking

CHAPTER TWENTY
Orient

Conclusion
References
Index
About the Author(s)
Ann Casement, LP, is an honorary professor at the Oriental Academy for Analytical Psychology and a long-standing, highly experienced Jungian psychoanalyst. She has lectured worldwide, published several books, and contributes articles and reviews to The Economist as well as to International Psychoanalytic Journals.
You may also like