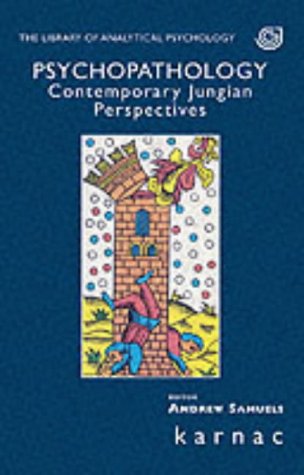 Book Details
Publisher : Routledge
Published : 1989
Cover : Paperback
Pages : 368
Category :
Jung and Analytical Psychology
Catalogue No : 355
ISBN 13 : 9780946439676
ISBN 10 : 0946439672
Also by Andrew Samuels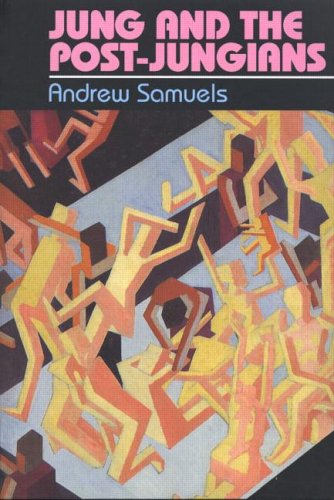 An outstanding collection of papers written by Jungian analysts from different schools of analytical psychology on various aspects of psychopathology. The subjects covered include: depression, anorexia, schizoid personality, narcissistic personality disorder, mania, psychosis, paranoia, masochism, fetishism, transvestisism, perversion, marital dysfunction, survivor syndrome, and old age.
The contributors, who include some of the most creative and distinguished clinicians in the Jungian world today, are: Gustav Dreifuss, Alan Edwards, Michael Fordham, C.T. Frey-Wehrlin, Rosemary Gordon, Judith Hubback, Peer Hultberg, Mario Jacoby, Thomas Kirsch, Rushi Ledermann, Fred Plaut, Joseph Redfearn, Nathan Schwartz-Salant, Eva Seligman, Anthony Storr, Mary Williams and Luigi Zoja.
The book is intended to appeal beyond the Jungian community, and the editor's introductory remarks which precede each paper highlight (and where necessary explain) concepts and attitudes which seem special to analytical psychology. In this way, psychoanalytically and eclectically orientated practitioners can make full use of this book.
About the Editor(s)
Andrew Samuels has, for 40 years, been evolving a unique blend of post-Jungian, relational psychoanalytic and humanistic approaches to therapy work. He is recognized internationally as a leading commentator from a psychotherapeutic perspective on political and social problems. His work on the father, sexuality, spirituality and countertransference has also been widely appreciated. He is a Founder Board Member of the International Association for Relational Psychoanalysis and Psychotherapy, past chair of the UK Council for Psychotherapy, and co-founder of Psychotherapists and Counsellors for Social Responsibility and also of the Alliance for Counselling and Psychotherapy. He is Professor of Analytical Psychology at Essex University and holds visiting chairs at New York, London and Roehampton Universities. His many books have been translated into 19 languages.
You may also like