Psychoanalytic Studies of Creativity, Greed and Fine Art: Making Contact with the Self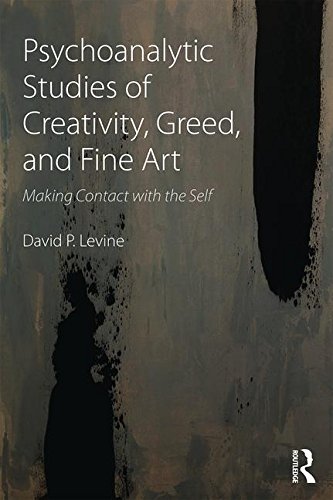 Book Details
Publisher : Routledge
Published : 2015
Cover : Paperback
Pages : 134
Category :
Culture and Psychoanalysis
Catalogue No : 38526
ISBN 13 : 9781138884779
ISBN 10 : 1138884774
Also by David P. Levine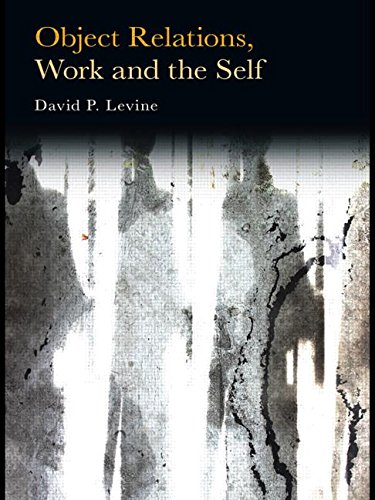 Throughout the history of psychoanalysis, the study of creativity and fine art has been a special concern. Psychoanalytic Studies of Creativity, Greed and Fine Art: Making Contact with the Self makes a distinct contribution to the psychoanalytic study of art by focusing attention on the relationship between creativity and greed. This book also focuses attention on factors in the personality that block creativity, and examines the matter of the self and its ability to be present and exist as the essential element in creativity. Using examples primarily from visual art David Levine explores the subjects of creativity, empathy, interpretation and thinking through a series of case studies of artists, including Robert Irwin, Ad Reinhardt, Susan Burnstine, and Mark Rothko.
Psychoanalytic Studies of Creativity, Greed and Fine Art explores the highly ambivalent attitude of artists toward making their presence known, an ambivalence that is evident in their hostility toward interpretation as a way of knowing. This is discussed with special reference to Susan Sontag's essay on the subject of interpretation. The book contributes to a long tradition of psychoanalytically influenced writing on creativity including the work of Deri, Kohut, Meltzer, Miller and Winnicott among others. It will be of interest to psychoanalysts, psychoanalytic psychotherapists, historians and theorists of art.
About the Author(s)
David P. Levine is Professor Emeritus in the Josef Korbel School of International Studies at the University of Denver. He holds a PhD in economics from Yale University and a Certificate in Psychoanalytic Scholarship from the Colorado Center for Psychoanalytic Studies. Prior to his retirement, he held academic positions at Yale University and the University of Denver. In addition to his work in political economy, he has published numerous books in the field of applied psychoanalysis, including most recently Psychoanalysis, Society, and the Inner World: On Embedded Meaning in Politics and Social Conflict, Psychoanalytic Studies of Creativity, Greed, and Fine Art: Making Contact with the Self, Object Relations, Work, and the Self, The Capacity for Civic Engagement: Public and Private Worlds of the Self, and The Capacity for Ethical Conduct: On Psychic Existence and the Way We Relate to Others. He is a member of the International Society for the Psychoanalytic Study of Organizations and served for several years as a member of the Executive Board of the Colorado Society for Psychology and Psychoanalysis.
You may also like