The Destroyed World and the Guilty Self: A Psychoanalytic Study of Culture and Politics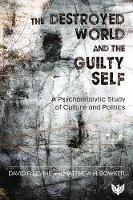 Book Details
Publisher : Phoenix Publishing House
Published : May 2019
Cover : Paperback
Pages : 208
Category :
Psychoanalysis
Catalogue No : 94296
ISBN 13 : 9781912691135
ISBN 10 : 9781912691
Also by David P. Levine
Also by Matthew H. Bowker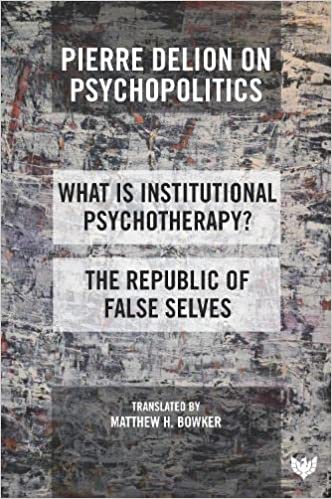 David Levine and Mathew Bowker explore cultural and political trends organized around the conviction that the world we live in is a dangerous place to be, that it is dominated by hate and destruction, and that in it our primary task is to survive by carrying on a life-long struggle against hostile forces. Their method involves the analysis of public fantasies to reveal their hidden meanings. The central fantasy explored is the fantasy of a destroyed world, which appears most commonly in the form of post-apocalyptic and dystopian narratives. Their special concern in the book is with defenses against the painful consequences of the dominance of this fantasy in the inner world, especially defenses involving the use of guilt to assure that something can be done to repair the destroyed world. Topics explored include: the formation of internal fortresses and their projection into the world outside, forms of guilt including bystander guilt and survivor guilt, the loss of and search for home, and manic forms of reparation.
About the Author(s)
David P. Levine is Professor Emeritus in the Josef Korbel School of International Studies at the University of Denver. He holds a PhD in economics from Yale University and a Certificate in Psychoanalytic Scholarship from the Colorado Center for Psychoanalytic Studies. Prior to his retirement, he held academic positions at Yale University and the University of Denver. In addition to his work in political economy, he has published numerous books in the field of applied psychoanalysis, including most recently Psychoanalysis, Society, and the Inner World: On Embedded Meaning in Politics and Social Conflict, Psychoanalytic Studies of Creativity, Greed, and Fine Art: Making Contact with the Self, Object Relations, Work, and the Self, The Capacity for Civic Engagement: Public and Private Worlds of the Self, and The Capacity for Ethical Conduct: On Psychic Existence and the Way We Relate to Others. He is a member of the International Society for the Psychoanalytic Study of Organizations and served for several years as a member of the Executive Board of the Colorado Society for Psychology and Psychoanalysis.
More titles by David P. Levine
Matthew H. Bowker is Clinical Assistant Professor of Humanities at Medaille College in Buffalo, NY. Educated at Columbia University and the University of Maryland, College Park, he brings psychoanalytic, literary, and intellectual-historical approaches to topics in political theory. He has published numerous papers on social theory, ethics, and pedagogy and is the author of several books on the psycho-politics of contemporary life, including: Ideologies of Experience: Trauma, Failure, Deprivation, and the Abandonment of the Self, D.W. Winnicott and Political Theory: Recentering the Subject (with A. Buzby), Rethinking the Politics of Absurdity: Albert Camus, Postmodernity, and the Survival of Innocence, Escargotesque, or, What Is Experience?, Albert Camus and the Political Philosophy of the Absurd: Ambivalence, Resistance, and Creativity, and Ostranenie: On Shame and Knowing.
You may also like