Dark Fantasy: Regressive Movements and the Search for Meaning in Politics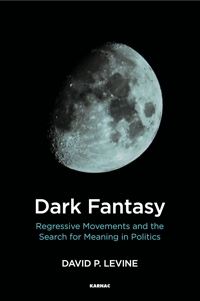 Book Details
Publisher : Routledge
Published : November 2017
Cover : Paperback
Pages : 144
Category :
Psychoanalysis
Catalogue No : 40529
ISBN 13 : 9781782206255
ISBN 10 : 1782206256
Also by David P. Levine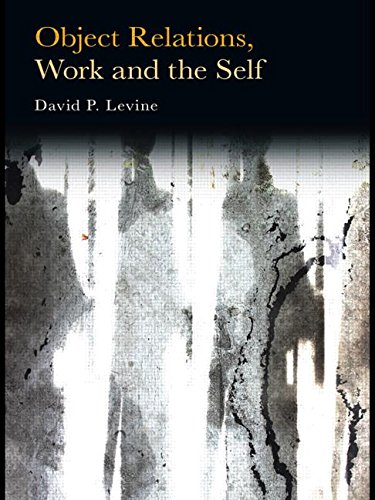 Recent trends in politics culminating in the US with the election of Donald Trump both provoked and expressed a troubling intensification of emotion in the body politic. Heightened levels of anger, frustration, and distrust, the dismissal of the norms of politics and policy making, and the prevalence of intractable conflict indicated an increase in the power of regressive forces. The power of these forces takes the form of dark fantasies involving the loss, indeed the destruction, of safe space, the prevalence of existential threat, and the corrosion of the kinds of relationships that make living in the world tolerable.
This book explores the emotional meaning of regressive movements in contemporary politics with special reference to Trump and his supporters. Its main hypothesis is that the primary goal of these movements is not to restore a lost world of safety and wellbeing as they claim it is, but to make their members' experience of the destruction and loss of that world universal. In exploring regressive movements, use is made of Wilfred Bion's notions of the "hatred of reality" and the "hatred of a process of development," and of the idea of annihilation anxiety as that has come to be understood in psychoanalytic self-psychology.
Reviews and Endorsements
'This is a terrific book. The psychoanalytic explanation of Trump's inner world and his conscious and unconscious attraction to the forgotten and disenfranchised is critical to understanding the anti-democratic and authoritarian forces presently at work in an exceedingly authoritarian and polarized society.'
? Michael A. Diamond, PhD, Professor Emeritus of Public Affairs and Organization Studies, University of Missouri, Columbia
About the Author(s)
David P. Levine is Professor Emeritus in the Josef Korbel School of International Studies at the University of Denver. He holds a PhD in economics from Yale University and a Certificate in Psychoanalytic Scholarship from the Colorado Center for Psychoanalytic Studies. Prior to his retirement, he held academic positions at Yale University and the University of Denver. In addition to his work in political economy, he has published numerous books in the field of applied psychoanalysis, including most recently Psychoanalysis, Society, and the Inner World: On Embedded Meaning in Politics and Social Conflict, Psychoanalytic Studies of Creativity, Greed, and Fine Art: Making Contact with the Self, Object Relations, Work, and the Self, The Capacity for Civic Engagement: Public and Private Worlds of the Self, and The Capacity for Ethical Conduct: On Psychic Existence and the Way We Relate to Others. He is a member of the International Society for the Psychoanalytic Study of Organizations and served for several years as a member of the Executive Board of the Colorado Society for Psychology and Psychoanalysis.
You may also like