Sabina Spielrein and the Poetry of Psychoanalysis: Writing and the End of Analysis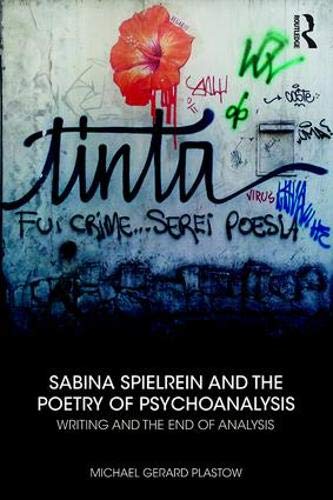 Book Details
Publisher : Routledge
Published : January 2019
Cover : Paperback
Pages : 158
Category :
Psychoanalysis
Catalogue No : 94069
ISBN 13 : 9780367001421
ISBN 10 : 036700142X
Also by Michael Gerard Plastow
Sabina Spielrein, who has been mostly known for her relation with her analyst Carl Jung, came to the attention of the wider public following the discovery and publication of some of her diaries and personal letters some 40 years ago. The focus on her relationship with Jung and her personal story have consequently led to a neglect of her writings, with many of her crucial texts even remaining untranslated into English. Sabina Spielrein and the Poetry of Psychoanalysis seeks to re-address this distortion of her legacy by examining her original contribution to the field, such as her early analytical work with children.
Spielrein referred to moments of intimacy between herself and Jung as poetry. Indeed, as a response to what can be considered the inevitable failure in her relationship to Jung, Spielrein wrote poetry and songs, notes, and theoretical papers. These writings are examined here as her means of finishing her own analysis. She was the first person to become an psychoanalyst through her own psychoanalysis, a path that would later be recognised as a necessary part of the training for any analyst.
The book traces the poetry of Sabina Spielrein's writing through both its content and style, examining the effect of these writings upon psychoanalysis and inserting them into a lineage of what Lacan would later call the passe: a device that is open for the analysand to finish his or her analysis and accede to the place of psychoanalyst. This book will be of interest to scholars and practitioners of psychoanalysis and other clinicians, including those who work with children, those interested in the early history of psychoanalysis, and those concerned with women's writing more generally.
About the Author(s)
Michael Gerard Plastow is a psychoanalyst working in private practice in Melbourne. He is an analyst of the Freudian School of Melbourne School of Lacanian Psychoanalysis. He also practises in the public sector as a child psychiatrist at the Alfred Child and Youth Mental Health Service where he leads a multi-disciplinary team. Over a number of years he has convened a seminar on Psychoanalysis and the Child with Tine Nørregaard, also a psychoanalyst in The Freudian School of Melbourne. This collaboration has given rise to the writing of the book entitled What is a Child?: Childhood, Psychoanalysis, and Discourse.
Michael has published extensively in the psychoanalytic, psychiatric, and academic literature, and frequently presents his work at colloquia and conferences in Australia, Europe, and Latin America. He has a particular interest in the question of translation in psychoanalysis and has translated a number of papers into English from French, Spanish, and Portuguese. His translation into English of Jacques Lacan's seminar The Knowledge of the Psychoanalyst was published in 2013 as a bilingual edition by the Association Lacanienne Internationale.
You may also like