The Essential Being: Psychoanalytic Understanding of Totalitarianism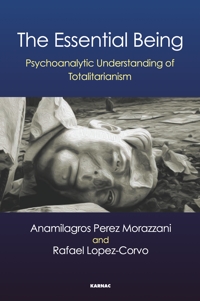 Also by Rafael E. Lopez-Corvo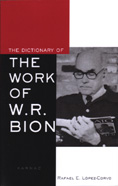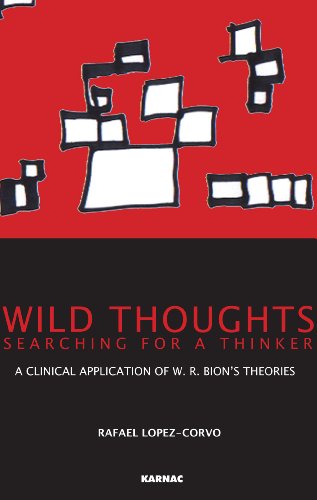 This book explores the concept of "pre-conceptual trauma", drawing in particular on the pioneering research of Wilfred Bion. A comparison is established between two different groups of individuals: five well-known dictators and five famous creative individuals. The authors have defined "pre-conceptual traumas" as ubiquitous experiences that all human beings go through during the first years of their lives, when a temporary absence changes into a permanent presence, determining the outcome of what any individual might do or perform in the future. Pre-conceptual traumas split the mind into two dialectical and correlated states: the "traumatized" (conflictive or pathological), and the "non-traumatized (developmental or normal).
Reviews and Endorsements
'With daring, learning, and clinical experience, Anamilagros Perez-Morazzani and Rafael E. Lopez-Corvo present the impact of childhood trauma "as it repeats compulsively and continuously" in totalitarianism and terrorism. Perez-Morazzani and Lopez-Corvo detail the unconscious motivational forces in five dictators, showing the "omnipotent and megalomaniac fantasies" of the leader. The Essential Being dramatises the internal dynamics of the tyrant's hold on power: the cockroach is "killed" but produces "a thousand small ones". The authors' immersion in psychoanalysis, with its unique access to unconscious representations and vivid metaphors of patients in analysis, provides an impressive wealth of clinical vignettes in this remarkable study of early trauma and its very different outcome in the psychodynamics of creative genius.'
–– Margaret Ann Hanly, PhD, training and supervising psychoanalyst in the Canadian Institute of Psychoanalysis and past president of the Canadian Psychoanalytic Society
About the Author(s)
Anamilagros Perez-Morazzani, PhD, is a psychologist and psychoanalyst from the IPA Federation of Psychoanalytic Societies of Latin America (FEPAL), the Venezuelan Psychoanalytic Society, and a former Guest Member of the Canadian Psychoanalytic Society. She is also a former Assistant Professor of the Venezuelan Institute of Psychoanalysis, the University Hospital Postgraduate, and the Caracas Psychiatry Hospital.
Rafael E. Lopez-Corvo is a training and supervising psychoanalyst of the Venezuelan and Canadian Psychoanalytic Societies. He was associate professor at McGill University, Montreal, Canada, and a former member of the editorial board of the International Journal of Psychoanalysis. He maintains a private practice of psychoanalysis in Toronto, Canada.
You may also like