The Poet's Voice in the Making of Mind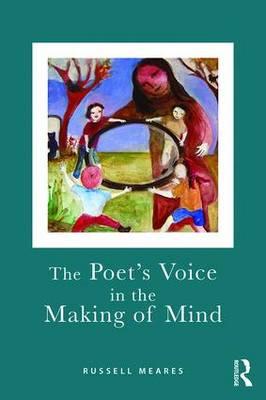 Also by Russell Meares
In The Poet's Voice in the Making of Mind, Russell Meares presents a fascinating inquiry into the origin of mind. He proposes that the way in which mind, or self, evolved, may resemble the way it emerges in childhood play and that a poetic, analogical style of thought is a biological necessity, essential to bringing to fruition the achievement of the human mind.
Taking a fresh look at the language used in psychotherapy, he shows how language, and conversation in particular, is central to the development and maintenance of self. His theory incorporates the ideas from William James, Hughlings, Jackson, Janet, Hobson, Gerald Edelman, Wolf Singer, Vygotsky and others. It is illuminated by extracts from literary artists such as Wallace Stevens, W.S. Merwin, Virginia Woolf, Joseph Conrad and Shakespeare.
Encompassing psychotherapy; psychoanalysis; evolution; child development; literary criticism; philosophy; studies of mind and consciousness, The Poet's Voice in the Making of Mind is an engaging, ground-breaking and thought-provoking work that will appeal to psychotherapists and psychoanalysts, as well as anyone interested in the emergence of mind and self.
About the Author(s)
Russell Meares is Emeritus Professor of Psychiatry at the University of Sydney
You may also like