Psychoanalytic Psychotherapy After Child Abuse: The Treatment of Adults and Children Who Have Experienced Sexual Abuse, Violence, and Neglect in Childhood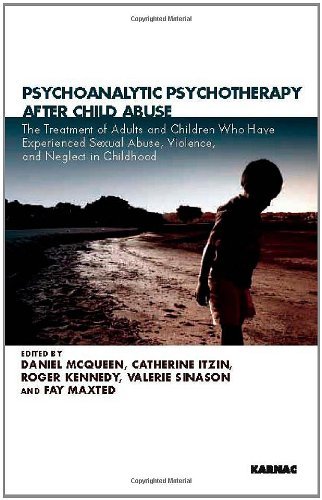 Book Details
Publisher : Routledge
Published : 2008
Cover : Paperback
Pages : 146
Category :
Psychoanalysis
Category 2 :
Individual Psychotherapy
Catalogue No : 27557
ISBN 13 : 9781855756397
ISBN 10 : 1855756390
Also by Catherine Itzin
Also by Roger Kennedy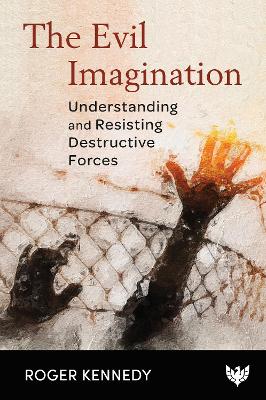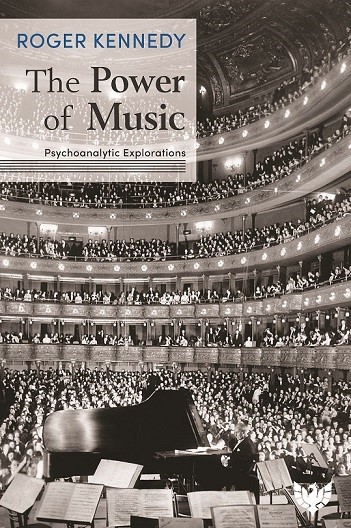 This book presents a coherent and readable narrative review of current views on the effects and role of psychoanalytic psychotherapy in the treatment of children and adults who have experienced childhood abuse and neglect.
Recent decades have seen an explosion of research into the extent of child abuse and into the effects of early relational trauma on the developing minds and brains of children. The lasting effects on survivors are increasingly recognized and can be addressed psychotherapeutically.
Psychoanalytic Psychotherapy After Child Abuse is unique in two ways. Firstly, in bringing together for the first time the considerable scientific evidence of effectiveness and the vast body of accumulated clinical experience using psychoanalytical approaches in the treatment of people who have experienced childhood abuse. Secondly, in being the product of the widest collaboration of individuals and organizations concerned about the effects of child abuse, and experts on child abuse and psychotherapy. These include experts by experience, survivor groups, activists, academics, and clinicians: paediatricians, physicians, child and adult psychiatrists, psychoanalysts, psychologists, and psychoanalytic psychotherapists.
This book is intended for practitioners of psychiatric, psychological, and psychoanalytic therapies and providers of mental health services to children and adults. It should inform Primary Care Trusts, Children's Services commissioners, and health service providers about theoretical approaches and therapeutic practice involved in psychoanalytic psychotherapy. It includes a review of the evidence for psychoanalytic psychotherapy, and the place of psychoanalytic assessment and psychotherapy in a stepped care psychological therapy service.
Sections cover:
- the epidemiology of child abuse
- different aspects of child abuse
- health consequences in children and adults
- memories of abuse and the recovered memories controversy
- high risk groups
- gender
- domestic violence
- how early relational trauma interferes with early development and leads to disturbed attachment
- impaired emotional regulation
- dissociation
About the Editor(s)
Dr Roger Kennedy is a consultant child and adolescent psychiatrist and an adult psychoanalyst. He was an NHS consultant in charge of the Family Unit at the Cassel Hospital for nearly 30 years before going totally into private practice ten years ago. He was chair of The Child and Family Practice in Bloomsbury and is still a director there.

His work includes being a training analyst and seeing adults for analysis and therapy, as well as children, families, and parents at his clinic. He is a past President of the British Psychoanalytical Society, and is well-known as an expert witness in the family courts. He has had 13 previous books published on psychoanalysis, interdisciplinary studies, and child, family and court work, as well as many papers.
Catherine Itzin was Emerita Professor in Mental Health Policy, University of Lincoln, United Kingdom until her death on March 9th 2010.
More titles by Catherine Itzin
Valerie Sinason is a poet, writer, child psychotherapist and adult psychoanalyst. She is Founder Director of the Clinic for Dissociative Studies and President of the Institute for Psychotherapy. She is an Honorary Consultant Psychotherapist at the University of Cape Town Child Guidance Clinic and Chair of Trustees of the First People Centre, New Bethesda, South Africa. She is a Patron of Dorset Action on Abuse (DAA), editor of Trauma Dissociation and Multiplicity and co-editor of Psychoanalytic Psychotherapy after Child abuse. She has published numerous articles and books, including two poetry collections. Valerie Sinason was awarded a Lifetime Achievement Award from the ISSTD (International Society for the Study of Trauma and Dissociation) in April 2016.
You may also like