Organization in the Mind: Psychoanalysis, Group Relations and Organizational Consultancy
Also by David Armstrong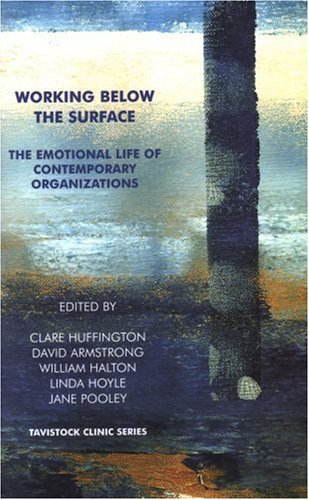 Also by Robert French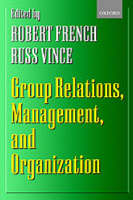 David Armstrong has been a leading figure internationally in the fields of organizational consultancy and group relations for many years. Robert French and Russ Vince have gathered together, for the first time, his key writings in this area. This is essential reading for managers and leaders, as well as organizational consultants, academics and students of organizations.
Part of the Tavistock Clinic Series.
Reviews and Endorsements
'For years, David Armstrong has been an immense, hidden resource of intelligence and clarity. Those working at the interface of psychoanalysis and organizations have been exchanging copies of his papers, citing his ideas, seeking his reflections. He has been a powerful influence in shaping our understanding of the organization- in-the-mind, organizational consultation, and role analysis. This collection, at last, puts many of his most important contributions in public view.'
- Kenneth Eisold, President, International Society for the Psychoanalytic Study of Organizations

'Reading these pages is a delight. In a culture obsessed with the new, the idea of "tradition" gets short shrift these days. But here is an author steeped in a tradition, one he calls the "Tavistock Approach to Groups and Institutions", who is able to continually revisit and rework many of that tradition's core ideas to produce something startlingly innovative. I can see myself returning to these pages again and again, each time finding something new. If there is such a thing as "radical wisdom" then this is it.'
- Paul Hoggett, Professor of Politics, University of the West of England, Bristol

'David Armstrong's writings go a long way beyond mere contributions–they are an act of taking up leadership in a much needed and generous way, sharing and making sense of one's own experience. I have no doubt that the reader of this collection will find himself enriched both as follower and leader, genuinely better equipped to assume and discharge his own thoughtful and responsible reflections.'
- Shmuel Erlich, Ph.D., Sigmund Freud Professor of Psychoanalysis, The Hebrew University of Jerusalem
About the Author(s)
David Armstrong is an Associate Consultant at Tavistock Consulting. He trained as a social psychologist at the Tavistock Institute of Human Relations and worked in action research and organisational consultancy at the University of London and The Grubb Institute before returning to the Tavistock in 1994 to join a newly established consultancy service at the Tavistock Clinic. A Distiguished Member of the International Society for the Psychoanalytic Study of Organisations, he is the author of Organization in the Mind: Psychoanalysis, Group Relations and Organizational Consultancy.
More titles by David Armstrong
Robert French is a writer and organisational consultant and Visiting Research Fellow at Bristol Business School, University of the West of England.
You may also like