Psychoanalysis and Covidian Life: Common Distress, Individual Experience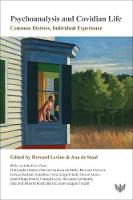 Book Details
Publisher : Phoenix Publishing House
Published : April 2021
Cover : Paperback
Pages : 288
Category :
Psychoanalysis
Catalogue No : 95313
ISBN 13 : 9781912691777
ISBN 10 : 9781912691
Also by Howard B. Levine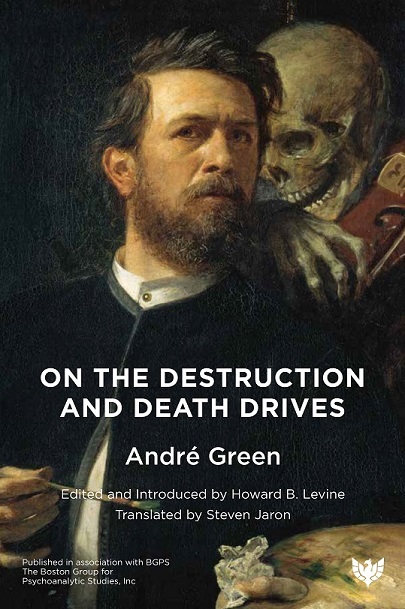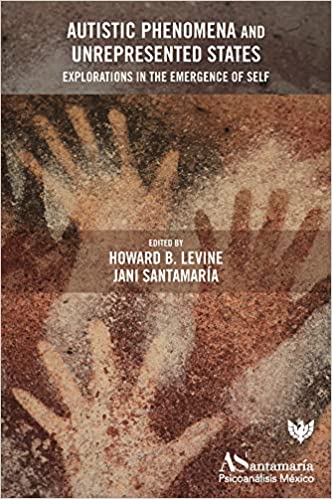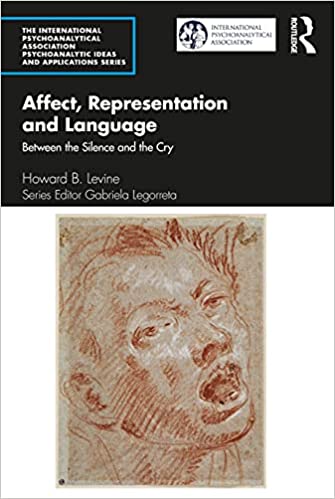 Bringing together a dozen contributions from psychoanalysts of many different countries and theoretical orientations, Psychoanalysis and Covidian Life, a collective work edited by Howard Levine and Ana de Staal, offers readers the opportunity to explore and reflect upon the ways in which the COVID-19 pandemic has begun to influence analytical practice.
From the changes imposed on the framework (online sessions) to the impact of the trauma of isolation and the disruption of our social anchoring (required by confinement and health protection gestures), to the challenge presented to the 'ordinary' denial of mortality, this book explores the lessons of what the pandemic can teach us about how to understand and treat collective distress individually and puts psychoanalytical tools to the test of the profound psychosocial upheavals that the twenty-first century may hold in store.
Reviews and Endorsements
'Its editor cautions it is too soon to draw firm conclusions on the impact of the pandemic on the practice of therapy. Yet this collection of 15 essays … succeeds in its aim of providing some useful observations, ideas, and experiences.'
Duncan Barford, psychodynamic counsellor, SCAP no. 141 (Summer 2021) sussex-counselling.co.uk

'it is in demonstrating the resilience of the analytic frame and the value of psychoanalytic tools in illuminating the structure of our most personal fears that this book proves its unique worth. […] A fascinating read.'
Jane Cooper, former senior counsellor at the University of Cambridge – Therapy Today Nov 2021

'I think this book would be of interest to anyone working in the psychotherapeutic professions, who wishes to reflect on the multiple challenges of working and being over the past two years. It is a stimulating read for anyone who can resist the lure of amnesia now that the pandemic seems to be becoming endemic.'
Helen Lowe, registered member of BACP, 'Healthcare Counselling and Psychotherapy' Vol 22 No 22 April 2022

'I was immediately taken with the title of this book and impressed that Howard Levine and Ana de Staal had been able, so quickly, to bring together papers by a range of psychoanalytic practitioners from many different countries. [… It] sets down some very important challenges for us as individuals and as a profession, with opportunities and responsibilities that go beyond the clinic and the office. I will be mulling over them for some time, as I think you will too.'
Lord John Alderdice, Harris Manchester College, Oxford, 'Psychoanalytic Psychotherapy', 2022
Table of Contents

Acknowledgements
About the editors and contributors
Editors' note
Ana de Staal and Howard Levine

Part I - The background scene/the context
1. Civilization and the discontented
Christopher Bollas (London, England)

2. The coronavirus pandemic and its meanings
Michael Rustin (London, England)

Part II - Living and thinking in pandemic times
3. The shattering of a denial as food for thought
Bernard Chervet (Paris and Lyon, France)

4. Landscapes of mental life under Covid-19
Alberto Rocha Barros and Elias Rocha Barros (São Paulo, Brazil)

5. Catastrophe and its vicissitudes: denial and the vitalising effect of "good air"
Daniel Kupermann (São Paulo, Brazil)

Part III - The setting under pressure
6. Being online: what does it mean for psychoanalysis?
Antonino Ferro (Pavia, Italy)

7. The burnt compartment. Or: Psychoanalysis
without a couch
Ana de Staal (Paris, France)

8. Individual distress, institutional distress
Serge Frisch (Luxembourg and Brussels, Belgium)

Part IV - Reconfigurations and changes in practice
9. Body and soul in remote analysis: anguished countertransference, pandemic panic, and space–time limits
Riccardo Lombardi (Rome, Italy)

10. A short circuit in the analytical process
François Lévy (Paris, France)

11. Beyond the all-traumatic: narrative imagination and new temporalities in the analytic session
Jean-Jacques Tyszler (Paris, France)

Part V - Clinical journals
12. Katabasis, anabasis: working in a post-ICU Covid-19 unit in a public hospital
Steven Jaron (Paris, France)

13. Where does the psychoanalyst live? The online setting in the psychoanalysis of a three-year-old girl on the autistic spectrum
Patricia Cardoso de Mello (São Paulo, Brazil)

14. Where does the Covid live? Osmotic/diffuse anxieties, isolation, and containment in times of the plague
Joshua Durban (Tel-Aviv, Israel)

Part VI - Conclusion
15. Covidian life
Howard B. Levine (Cambridge, MA, USA)

Index
About the Editor(s)
Howard B. Levine is a member of the faculty at the Psychoanalytic Institute of New England East, a member of the faculty and supervising analyst at the Massachusetts Institute for Psychoanalysis, and is in private practice in Brookline, Massachusetts. He is a founding member of the Group for the Study of Psychoanalytic Process and the Boston Group for Psychoanalytic Studies, Inc.
More titles by Howard B. Levine
Ana de Staal is a Franco-Brazilian psychoanalyst, member of the Freudian Psychoanalysis Society (SPF) and psychosomatist. Former Editor-in-Chief of Revue Chimères, founded by Gilles Deleuze and Félix Guattari, she now runs Éditions d'Ithaque in France. She has translated and published the French editions of most of W. R. Bion's seminars, as well as the works of important authors of contemporary psychoanalysis, such as Thomas Ogden, Antonino Ferro, Christopher Bollas, Martin Bergmann and André Green. She works in private practice in Paris.
You may also like