A Fresh Look at Psychoanalytic Technique: Selected Papers on Psychoanalysis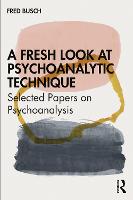 Book Details
Publisher : Routledge
Published : August 2021
Cover : Paperback
Pages : 244
Category :
Psychoanalysis
Catalogue No : 95874
ISBN 13 : 9780367621841
ISBN 10 : 9780367621
Also by Fred Busch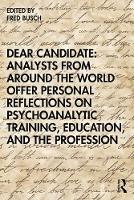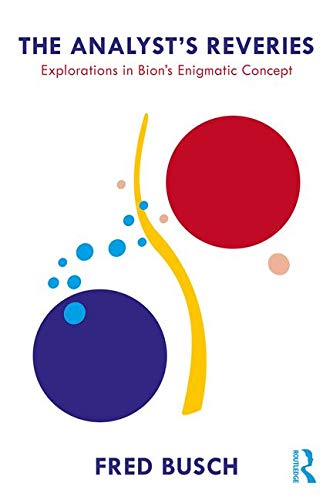 This collection of selected papers explores psychoanalytic technique, exemplifying Fred Busch's singular contribution to this subject, alongside the breadth and depth of his work.
Covering key topics such as what is unique about psychoanalysis, interpretation, psychic truth, the role of memory and the importance of the analyst's reveries, this book brings together the author's most important work on this subject for the first time. Taken as a whole, Busch's work has provided an updated Freudian model for a curative process through psychoanalysis, along with the techniques to accomplish this. Meticulous in providing the theoretical underpinnings for their conclusions, these essays depict how Busch, as a humanist, has continuously championed what in retrospect seems basic to psychoanalytic technique but which has not always been at the forefront of our thinking: the patient's capacity to hear, understand and emotionally feel interventions. Presenting a deep appreciation for Freudian theory, this book also integrates the work of analysts from Europe and Latin America, which has been prevalent in his recent work. Comprehensive and clear, these works focus on clinical issues, providing numerous examples of work with patients whilst also presenting concise explanations of the theoretical background.
In giving new meaning to basic principles of technique and in reviving older methods with a new focus, A Fresh Look at Psychoanalytic Technique will be of great interest to psychoanalysts and psychoanalytically oriented psychotherapists.
Reviews and Endorsements
"Fred Busch is a bridge-figure, an explorer, a link-colleague who studies ideas and raises exchanges and confrontations. This is a rare attitude in our psychoanalytic history. He is an extraordinarily dialoguing colleague, who is able to recognize the otherness exactly, thanks to his own solid theoretical and clinical identity, with the addition of an unusual openness to the scientific encounter and shared elaboration." - Stefano Bolognini, M.D., Training and Supervising Analyst, Italian Psychoanalytic Society, Past-President, International Psychoanalytic Association.

"Fred Busch is one of our most creative thinkers and writers today. In these selected papers one gets a sense of his special qualities. He has an uncanny eye for detecting critical issues within contemporary psychoanalysis. With his "sixth sense" for tracking down crucial ideas across regions and cultures, Fred Busch has become a thinker to be reckoned with and a truly inspiring voice." - Elias de Rochas Barros, Training and Supervising Analyst, Sao Paolo, Brazil, Fellow of the British Psychoanalytic Society and Institute.

"The present book is a fundamental rework of the Ego Psychological or Contemporary Freudian approach to psychoanalytic technique, original, profound, and persuasive. The clarity and depth of this major contributions, the wealth of sophisticated clinical illustrations and their convincing links with the author's underlying theories makes for exciting and thought-provoking reading. I believe it is destined to become a classic in the literature of psychoanalytic technique." - Otto Kernberg, M.D., Training and Supervising Analyst, Columbia University Center for Psychoanalytic Training and Research, Professor of Psychiatry at Cornell University and Director of the Institute for Personality Disorders Institute of the New York Hospital-Cornell Medical Center.
About the Author(s)
Fred Busch is a Training and Supervising Analyst at the PINE Psychoanalytic Center, a Geographical Supervising Analyst of the Minnesota Psychoanalytic Institute, a member of the Faculty of the Boston Psychoanalytic Institute and the Massachusetts Institute of Psychoanalysis and a member of IPTAR. He has published over sixty psychoanalytic articles, two books, and his work has been translated into several languages.
You may also like