Dark Times: Psychoanalytic Perspectives on Politics, History, and Mourning
Book Details
Publisher : Karnac Books
Published : September 2018
Cover : Paperback
Pages : 120
Category :
Psychoanalysis
Category 2 :
Psychotherapy and Politics
Catalogue No : 93729
ISBN 13 : 9781912691005
ISBN 10 : 9781912691
Also by Jonathan Sklar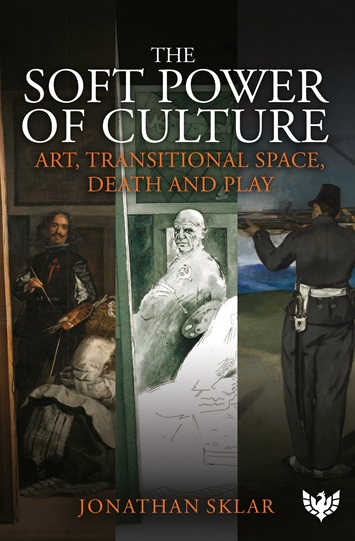 Today sees the rise of nationalism, the return of totalitarian parties in Europe to electoral success, and the rise of the alt-right and white supremacists in the US. Thus, there is urgency for psychoanalysts, with their understanding of cruelty, sadomasochism, perversion, and other mental mechanisms, to speak out. Jonathan Sklar has risen to the challenge with this timely, thought-provoking, and, at times, upsetting work. Dark Times starts with a look at European history in terms of monuments and mourning, before moving into storytelling and the elision of thought and history at this current time, including harrowing detail of the brutalities inflicted by ISIS on the Yazidi, and concludes with a meditation on the relationship between cruelty in the early environment and hatred of the other within society, with particular focus on racism in the US.
Sklar goes against the grain of brief sound bites, which are an aid to quickly pass over painful knowledge. Instead, he goes into detail to give extremely dark, horrid occurrences, and the human beings on the receiving end, respect and understanding, which enables the reader greater access to allowing unconscious things to be made more conscious, highlighting the quality of humanity in human beings. Also, listening to these stories enables us to become more aware, not only of what is going on over there, but also what is happening here, because in our increasingly joined-up world, here is always implicated and affected too. By ridding ourselves of the illusions of our political times, we can find greater freedom to think, develop, challenge, and create hope, for the future of our children and our grandchildren, as well as for ourselves.
Reviews and Endorsements
Lucid, powerful, intelligent, and deeply relevant for the days of our times: a vastly thoughtful and important book.
Philippe Sands, Professor of Law at University College London, author of 'East West Street'

Ranging contrapuntally over such themes as alterity, memory, trauma, and racism, Dark Times is a vitally important volume that illuminates the increasingly menacing horizons of our shared social and political life. In an age in which psychological quick-fixes such as cognitive behavioural therapy and psychopharmacology proliferate, Jonathan Sklar reminds us of the irreducibility of psychoanalysis in helping to secure the internal conditions for freedom and emancipation, and therefore in resisting tendencies towards what Hannah Arendt called "total domination".
Samir Gandesha, Associate Professor of Humanities and Director of the Institute for the Humanities at Simon Fraser University in Vancouver, Canada

Normalising Nazis is one example of a populist attack on thinking that psychoanalyst Jonathan Sklar highlights in his vital new book… Acknowledging human cruelty is hard but, like this book, should not be avoided. An important read.
Rachael Mckeown, Psychodynamic Counsellor, Sussex Counselling & Psychotherapy News, Spring 2019

Dark Times is a remarkable book … It is passionate, at times meditative, fiercely confrontational and intellectually brilliant, but above all it embodies the freedom that it advocates.
Ken Robinson, BJP 35:1

'This slim, accessible book, gives a guide to becoming more aware of history and finding the roots of our fears. It underlines the importance of our own inner work that enables us to navigate and hopefully change the darker landscapes of our times.'
Lindsey Light, integrative counsellor and supervisor, 'Free Associations' No. 77 (2019)

'emotionally and intellectually engaging […] a remarkable experience of a book, committed not only to a visceral practice of psychoanalysis, but also a deeply practical one. In these dark times, more works like Sklar's are urgently needed.'
Eddy Carrillo – The Psychoanalytic Quarterly, 90:3
Table of Contents

Preface
About the author
Acknowledgements
Introduction

Europe in dark times: some dynamics in alterity and prejudice

Thinking on the border: memory and trauma in society

Cruelty in the early environment and its relationship with racism

Epilogue
References
Index
About the Author(s)
Jonathan Sklar, MBBS, FRCPsych, is a training analyst and fellow of the British Psychoanalytic Society. Originally trained in psychiatry at Friern and the Royal Free Hospitals, he worked for four years in psychotherapy at the Tavistock Clinic in London. For many years he was consultant psychotherapist and head of the psychotherapy department at Addenbrookes and Fulbourn hospital in Cambridge. He now works in full time analytic practice in London. He teaches and supervises at the Institute of Psychoanalysis; teaches an MSc course on 'Ferenczi and Contemporary Psychoanalysis' at University College London; and teaches in Chicago. For the past five years, he has convened a psychoanalytic conference outside Cape Town and, for thirty years, has convened Balint groups working with general practitioners and psychiatrists. He has lectured widely throughout Europe as well as in South America. His psychoanalytic papers have been published in Italian, Spanish, French, and Portuguese. From 2007-2011 he was Vice President of the European Psychoanalytic Federation.
You may also like