Psychoanalysis and Covidian Life: Common Distress, Individual Experience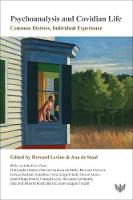 Book Details
Publisher : Phoenix Publishing House
Published : April 2021
Cover : Paperback
Pages : 288
Category :
Psychoanalysis
Catalogue No : 95313
ISBN 13 : 9781912691777
ISBN 10 : 9781912691
Also by Howard B. Levine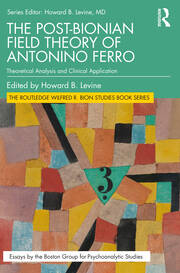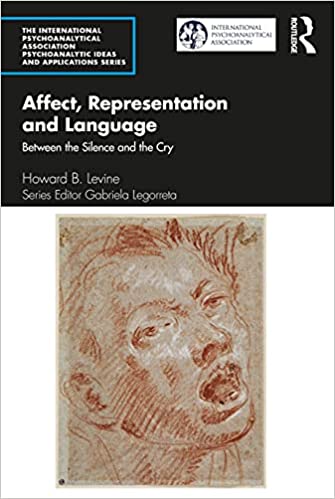 Bringing together a dozen contributions from psychoanalysts of many different countries and theoretical orientations, Psychoanalysis and Covidian Life, a collective work edited by Howard Levine and Ana de Staal, offers readers the opportunity to explore and reflect upon the ways in which the COVID-19 pandemic has begun to influence analytical practice.
From the changes imposed on the framework (online sessions) to the impact of the trauma of isolation and the disruption of our social anchoring (required by confinement and health protection gestures), to the challenge presented to the 'ordinary' denial of mortality, this book explores the lessons of what the pandemic can teach us about how to understand and treat collective distress individually and puts psychoanalytical tools to the test of the profound psychosocial upheavals that the twenty-first century may hold in store.
About the Editor(s)
Howard B. Levine is a member of the faculty at the Psychoanalytic Institute of New England East, a member of the faculty and supervising analyst at the Massachusetts Institute for Psychoanalysis, and is in private practice in Brookline, Massachusetts. He is a founding member of the Group for the Study of Psychoanalytic Process and the Boston Group for Psychoanalytic Studies, Inc.
More titles by Howard B. Levine
Ana de Staal is a Franco-Brazilian psychoanalyst, member of the Freudian Psychoanalysis Society (SPF) and psychosomatist. Former Editor-in-Chief of Revue Chimères, founded by Gilles Deleuze and Félix Guattari, she now runs Éditions d'Ithaque in France. She has translated and published the French editions of most of W. R. Bion's seminars, as well as the works of important authors of contemporary psychoanalysis, such as Thomas Ogden, Antonino Ferro, Christopher Bollas, Martin Bergmann and André Green. She works in private practice in Paris.
You may also like