Parent-Infant Psychotherapy for Sleep Problems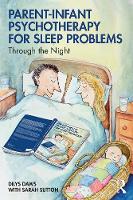 Book Details
Publisher : Routledge
Published : May 2020
Cover : Paperback
Pages : 200
Category :
Child and Adolescent Studies
Catalogue No : 95087
ISBN 13 : 9780367187828
ISBN 10 : 9780367187
Also by Dilys Daws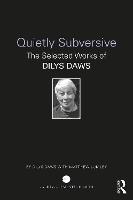 Also by Sarah Sutton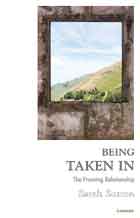 Sleep problems are among the most common, urgent and undermining troubles parents meet. This book describes Dilys Daws' pioneering method of therapy for sleep problems, honed over 40 years of work with families: brief psychoanalytic therapy with parents and infants together.
Offering tried and tested ways of helping parents work things out better with their babies when such problems arise, this new edition of Dilys Daws' classic work, updated with expert help from Sarah Sutton, frees professionals from the burden of feeling they need to rush to give advice to families, showing instead how to begin the challenging journey of discovering new emotions that every baby brings. It sheds light on the sleep problem in the context of a whole range of aspects of the early world: the regulation of babies' physiological states; dreams and nightmares; the development of separateness; separation and attachment problems; and connections with feeding and weaning.
This much-needed, compassionate and well-informed guide to helping parents and babies with sleep problems draws on twenty-first century development research and rich clinical wisdom to offer ways of understanding sleep problems in each individual family context, with all its particular pressures and possibilities. It will be treasured by new parents struggling with sleeplessness and is enormously valuable for anyone working with parents and their babies.
About the Author(s)
Dilys Daws is a consultant child psychotherapist at the Tavistock Clinic, chair of the Association of Child Psychotherapists, founding chair of the Association for Infant Mental Health-UK, and continues as a visiting consultant at the Baby Clinic of the James Wigg Practice, Kentish Town. She is joint author with Alexandra de Rementeria of the BMA prize-winning book Finding Your Way with Your Baby: The Emotional Life of Parents and Infants (2015).
Sarah Sutton is a director of the Learning Studio, teaches on Tavistock psychoanalytic studies and infant mental health programmes, and has an independent practice as a psychotherapist.
You may also like