Jealousy: Developmental, Cultural, and Clinical Realms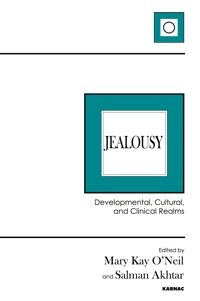 Book Details
Publisher : Routledge
Published : March 2018
Cover : Paperback
Pages : 304
Category :
Psychoanalysis
Catalogue No : 40577
ISBN 13 : 9781782206446
ISBN 10 : 1782206442
Also by Salman Akhtar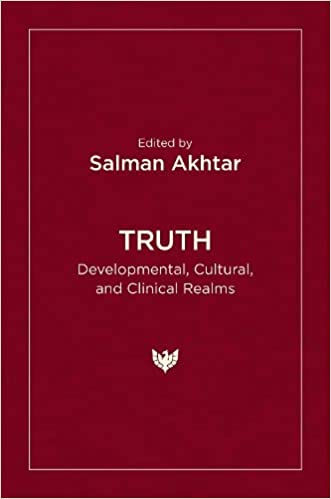 Also by Mary Kay O'Neil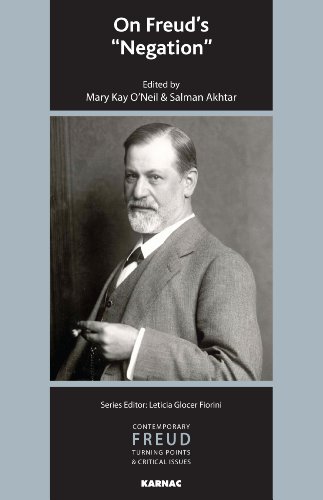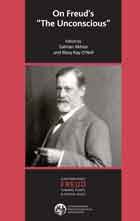 Jealousy is a human feeling experienced by everyone in varying intensities, at different times and phases of growth. Frequently confused, jealousy and envy are often intertwined. Even within the psychoanalytic literature confusion persists and much less has been written about jealousy than envy. However, unlike envy, jealousy involves three entities and affects all people involved. It can be painful, as other difficult-to-bear feelings (e.g. shame, guilt anger, hatred) underlie jealousy. Yet, total absence of jealousy renders a person less human, less relational. In analytic terms jealousy is a defense against emotional anguish.
This book begins with an extensive overview of the nature, developmental origins, and poignant cultural (especially poetic) allusions to jealousy, emphasizing that it is through artistic expression that a true understanding of this frequently deeply disturbing feeling is achieved. It closes with a thoughtful summary, synthesis, and critique of the chapters by twelve distinguished analysts. These contributors, addressing the developmental, cultural, and clinical aspects, add to the understanding of both normal and pathological jealousy and to the clarification of its confusion with envy. To do so, they draw on poetry, literature, film, and art as well as psychoanalytic literature, personal and therapeutic experience.
Together, the twelve chapters provide readers with a far-reaching knowledge base which increases empathy for patients and therapists themselves struggling with jealousy. Therapeutic skills to manage jealousy in clinical practice are sharpened. It is a deeply rich, thought-provoking book, well worth reading by both psychotherapists and the wider public.
About the Editor(s)
Mary Kay O'Neil, a Supervising and Training Analyst of the Canadian Institute of Psychoanalysis, is in private practice in Montreal, Quebec. Currently, she is Associate Director of the Canadian Institute of Psychoanalysis (Quebec, English). She completed her PhD at the University of Toronto, where she was on the staff at the University of Toronto Psychiatric Service and Assistant Professor in the Department of Psychiatry. She is author of The Unsung Psychoanalyst: The Quiet Influence of Ruth Easser and co-editor of Confidentiality: Ethical Perspectives and Clinical Dilemmas. Her research and publications include articles in areas such as depression and young adult development, emotional needs of sole-support mothers and their children, post-analytic contact between analyst and analysand, and psychoanalytic ethics. She has served on psychoanalytic ethics committees at local, national, and international levels; as a reviewer for JAPA, the Canadian Journal of Psychoanalysis; and, currently, on the North American Editorial Board of the International Journal of Psychoanalysis.
More titles by Mary Kay O'Neil
Salman Akhtar, MD, was born in India and completed his medical and psychiatric education there. Upon arriving in the USA in 1973, he repeated his psychiatric training at the University of Virginia School of Medicine, and then obtained psychoanalytic training from the Philadelphia Psychoanalytic Institute. Currently, he is Professor of Psychiatry at Jefferson Medical College and a training and supervising analyst at the Psychoanalytic Center of Philadelphia. He has authored, edited or co-edited more than 300 publications including books on psychiatry and psychoanalysis and several collections of poetry. He is also a Scholar-in-Residence at the Inter-Act Theatre Company in Philadelphia. Salman Akhtar received the Sigourney Award in 2012.
You may also like