A Web of Sorrow: Mistrust, Jealousy, Lovelessness, Shamelessness, Regret, Hopelessness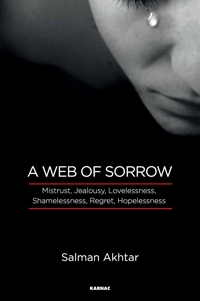 Book Details
Publisher : Routledge
Published : May 2017
Cover : Paperback
Pages : 180
Category :
Psychoanalysis
Catalogue No : 39852
ISBN 13 : 9781782205661
ISBN 10 : 1782205667
Also by Salman Akhtar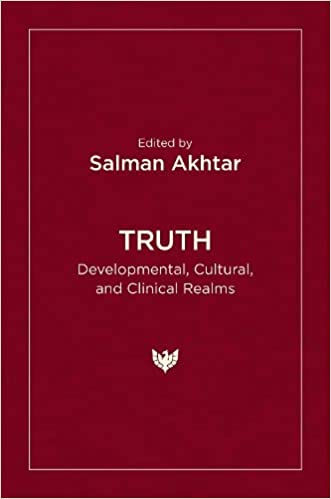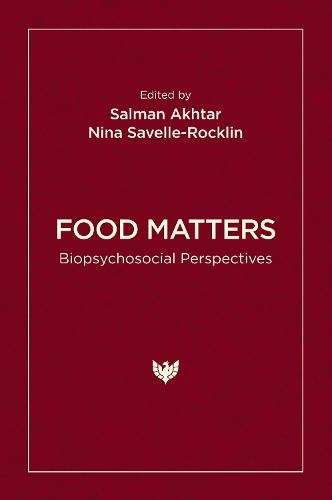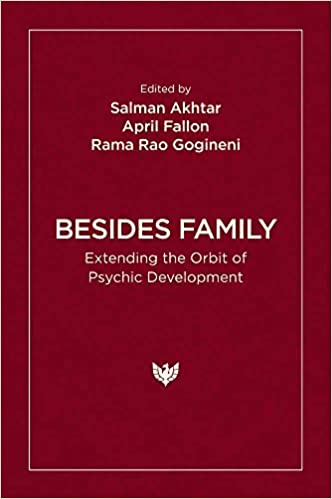 Bringing together the experiences of mistrust, jealousy, lack of love, shamelessness, regret, and despair, this far-reaching book elucidates human sorrow in striking sociocultural and clinical details.
Reviews and Endorsements
'Salman Akhtar's discourse on emotional states leading to sorrow is truly worth reading. His ability to distill the essential, put it in a broader frame, evaluate it while respecting the complexities involved, and then add original insights is clearly exceptional.'
- Nicholas Kouretas, Athens

'A Web of Sorrow is a deeply intelligent book that is replete with literary and clinical illustrations. Akhtar's writing style is elegant and his theory a congenial blend of ego psychology, object relations approach, and sociocultural vicissitudes of life. I highly recommend this book to all those who want to deepen their understanding both of human suffering and of psychoanalysis.'
- Mali Mann, San Francisco

'In this book, Salman Akhtar deals with painful aspects of everyday life such as lovelessness and regret that have received minimal attention in psychoanalytic literature. With impressive creativity and originality, he deepens our understanding of these and other sources of human sorrow.'
- Hanni Mann-Shalvi, Tel Aviv

'This is another deeply incisive and humane book by a man whose warmth, intelligence and poetic writings are impressive and inspiring. The book comprises chapters on emotional states that are a source of misery to those who suffer such misfortune and to those around them. Akhtar writes about their causes, manifestations, and guidelines for treatment. He illuminates his views with examples from clinical practice, from psychoanalytic literature, and from a rich knowledge of poetry and films. This volume – through its clear and moving focus on sorrow – generates much hope, which allows us to make the best of what we have. For those of us who are clinicians, it will inspire us to continue working with humanity, thoughtfulness and patience with our patients.'
- Julian Stern, London
About the Author(s)
Salman Akhtar, MD, was born in India and completed his medical and psychiatric education there. Upon arriving in the USA in 1973, he repeated his psychiatric training at the University of Virginia School of Medicine, and then obtained psychoanalytic training from the Philadelphia Psychoanalytic Institute. Currently, he is Professor of Psychiatry at Jefferson Medical College and a training and supervising analyst at the Psychoanalytic Center of Philadelphia. He has authored, edited or co-edited more than 300 publications including books on psychiatry and psychoanalysis and several collections of poetry. He is also a Scholar-in-Residence at the Inter-Act Theatre Company in Philadelphia. Salman Akhtar received the Sigourney Award in 2012.
You may also like