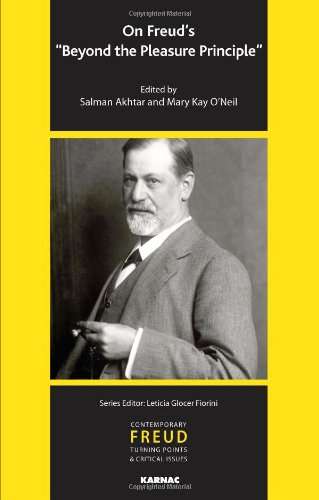 Book Details
Publisher : Routledge
Published : 2011
Cover : Paperback
Pages : 330
Category :
Psychoanalysis
Catalogue No : 28043
ISBN 13 : 9781855757851
ISBN 10 : 1855757850
Also by Salman Akhtar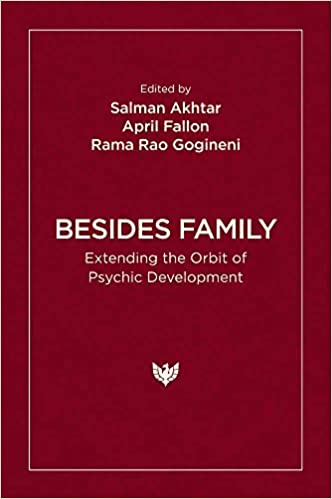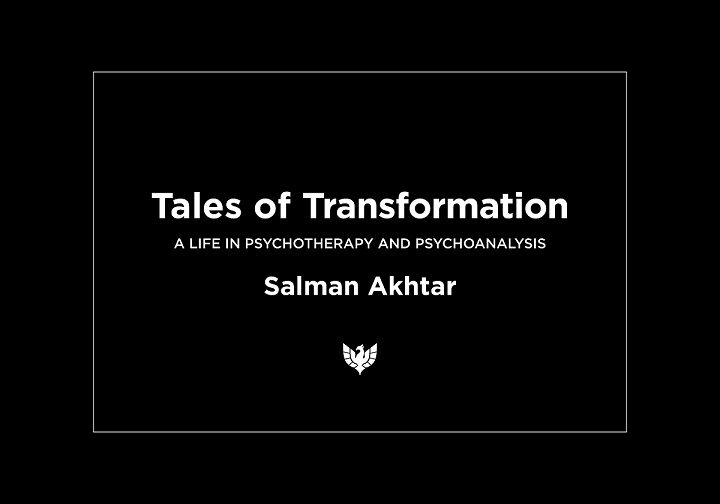 Also by Mary Kay O'Neil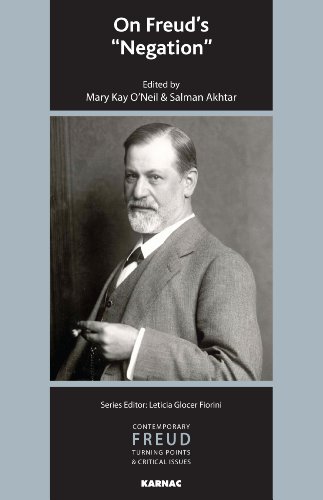 Freud's Beyond the Pleasure Principle constitutes a major landmark and a real turning point in the evolution of psychoanalytic theory. Pushing aside the primacy of the tension-discharge-gratification model of mental dynamics, this work introduced the notion of a "daemonic force" within all human beings that slowly but insistently seeks psychic inactivity, inertia, and death. Politely dismissed by some as a pseudo-biological speculation and rapturously espoused by others as a bold conceptual advance, "death instinct" became a stepping stone to the latter conceptualizations of mind's attacks on itself, negative narcissism, addiction to near-death, and the utter destruction of meaning in some clinical situations. The concept also served as a bridge between the quintessentially Western psychoanalysis and the Eastern perspectives on life and death.
These diverse and rich connotations of the proposal are elucidated in On Freud's "Beyond the Pleasure Principle". Other consequences of Freud's 1920 paper - namely, the marginalization of ego instincts and the "upgrading" of aggression in the scheme of things - are also addressed. The editors have gathered a body of distinguished psychoanalysts from around the world to argue, discuss, elaborate upon, and advance Freud's path-breaking contribution. The result is a book of rare intelligence, charm, and clinical significance.
Contributors: Salman Akhtar, Ira Brenner, Fátima Caropreso, Michael Feldman, Betty Joseph, Otto Kernberg, Joshua Levy, Ashok Nagpal, Mary Kay O'Neil, Henri Parens, Richard Theisen Simanke, W. Craig Tomlinson, Elisabeth Young-Bruehl
Reviews and Endorsements
'A re-examination of Freud's most controversial essay, "Beyond the Pleasure Principle", is timely. After almost eighty years, this historically significant paper still leaves the psychoanalytic world divided, especially as regards the "death instinct" and its clinical significance. Other notable concepts such as repetition-compulsion and the importance of aggression in both individual and group psychology continue to gain strong support. To consider the theoretical and clinical implications of "Beyond the Pleasure Principle", the editors have gathered eleven contributors from different psychoanalytic traditions. The result is a book very much worth reading. The transition between Freud's first and second dual-instinct theories; his two dream theories; and his understanding of the relationship between masochism and sadism are all clarified in masterly fashion. Even what some regard as Freud's missed 1920 opportunity to extend childhood libidinal strivings into adult object-relational needs (love etc) is carefully placed in historical context. This is a stimulating collection that would have inspired Freud had he been able to revisit "Beyond the Pleasure Principle" from our 2011 vantage point.'
- Frederick H. Lowy, MD, LLD, President Emeritus, Concordia University, Montreal

'Salman Akhtar and Mary Kay O'Neil have assembled an array of brilliant and varied contributors whose commentaries bring this "unfathomable" essay to life, as O'Neil puts it in her epilogue. Kernberg, Joseph, Brenner, Parens, and other renowned theorists discover in Freud's controversial treatise, perhaps the first with which his close adherents openly took issue, some of the fundamental issues facing psychoanalysis today: the aftershocks of trauma, dream theory, the essence of aggression, drive versus affect theory, the theme of death in Hindu mythology, the pedagogy of teaching Freud, and more. Indeed, this fine volume made this reader rethink many of his own assumptions about the fundamentals of contemporary psychoanalysis. As is usual with Freud- nothing dated here!"
- John Munder Ross, PhD, Secretary-Treasurer of The Sigmund Freud Archives of the U.S. Library of Congress
About the Editor(s)
Salman Akhtar, MD, was born in India and completed his medical and psychiatric education there. Upon arriving in the USA in 1973, he repeated his psychiatric training at the University of Virginia School of Medicine, and then obtained psychoanalytic training from the Philadelphia Psychoanalytic Institute. Currently, he is Professor of Psychiatry at Jefferson Medical College and a training and supervising analyst at the Psychoanalytic Center of Philadelphia. He has authored, edited or co-edited more than 300 publications including books on psychiatry and psychoanalysis and several collections of poetry. He is also a Scholar-in-Residence at the Inter-Act Theatre Company in Philadelphia. Salman Akhtar received the Sigourney Award in 2012.
Mary Kay O'Neil, a Supervising and Training Analyst of the Canadian Institute of Psychoanalysis, is in private practice in Montreal, Quebec. Currently, she is Associate Director of the Canadian Institute of Psychoanalysis (Quebec, English). She completed her PhD at the University of Toronto, where she was on the staff at the University of Toronto Psychiatric Service and Assistant Professor in the Department of Psychiatry. She is author of The Unsung Psychoanalyst: The Quiet Influence of Ruth Easser and co-editor of Confidentiality: Ethical Perspectives and Clinical Dilemmas. Her research and publications include articles in areas such as depression and young adult development, emotional needs of sole-support mothers and their children, post-analytic contact between analyst and analysand, and psychoanalytic ethics. She has served on psychoanalytic ethics committees at local, national, and international levels; as a reviewer for JAPA, the Canadian Journal of Psychoanalysis; and, currently, on the North American Editorial Board of the International Journal of Psychoanalysis.
You may also like