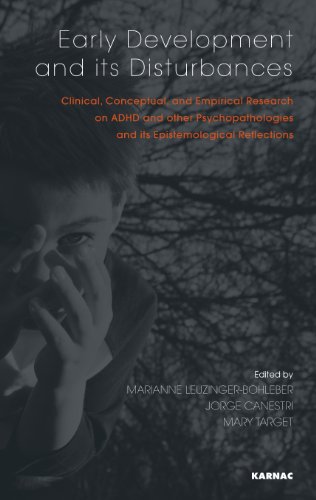 Book Details
Publisher : Routledge
Published : 2010
Cover : Paperback
Pages : 310
Category :
Child and Adolescent Studies
Catalogue No : 27844
ISBN 13 : 9781855757455
ISBN 10 : 1855757451
Also by Jorge Canestri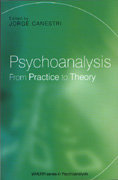 Also by Marianne Leuzinger-Bohleber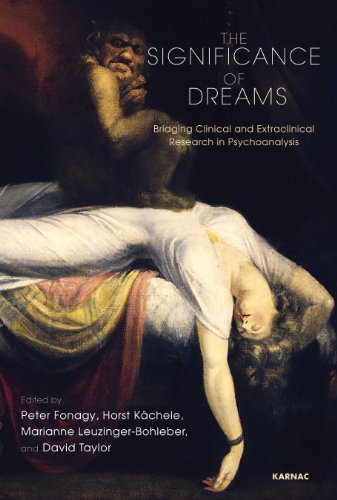 Also by Mary Target
In this volume internationally well known experts discuss whether psychoanalysis - with its rich mix of clinical experiences and conceptualizations of early development and symptoms - has something unique to offer through deepening the understanding of children suffering from this and similar developmental disturbances. The contributors consider therapeutic strategies as well as possibilities of early prevention.
Surprisingly, psychoanalysts have only during the past few years actively engaged in the on-going and very important controversial discussions on attention deficit hyperactivity disorder (ADHD). There may be many reasons for the increasing interest in this topic over the past few years - for example the dialogue between psychoanalysis and contemporary neurobiology/brain research which opens a fascinating window on an old problem in European culture: the mind-body problem. This exchange also promises to enlarge the understanding of psychic problems probably connected with some neurobiologically-based pathologies, widely assumed to include ADHD.
Another area covered in this work shows that it might be that it is only during the last years that epigenetic researchers have been able empirically to demonstrate that early traumatization might strongly influence the 'triggering' of gene disposition, for example the genetic disposition to develop ADHD. This gives some reassurance that it may be relevant to treat children with ADHD psychoanalytically: psychoanalysts have expertise in understanding and treating children affected by early trauma, independent of their genetic disposition.
Reviews and Endorsements
'This volume is long overdue. It provides indisputable research evidence to support what psychoanalysts have know for decades - that a monocausal etiological model to explain so complex a self-regulatory disorder as ADHD is inadequate. Now we have the evidence to justify a psychoanalytic treatment of these patients, even those who do benefit from stimulant medication. Kudos to the editors and their colleagues for providing research evidence to illustrate the continued applicability of psychoanalytic understanding and treatment to syndromes that often have a constitutional basis.'
- Alan Sugarman, PhD, Child, Adolescent, and Adult Training and Supervising Psychoanalyst, San Diego Psychoanalytic Society and Institute; Clinical Professor of Psychiatry, University of California, San Diego

'We have waited a long time for such a book! Looking from different points of view at early development, this volume is very interesting for the clinician and for the researcher. It especially highlights the developmental basis and psychopathology of the syndrome called ADHD (consisting of the three symptoms: attention deficit, hyperactivity and impulsivity), and shows what psychoanalysis and psychoanalytic psychotherapy can contribute to a favorable development of these children.'
- Prof. Dr. Dieter Bürgin, Professor of Child and Adolescent Psychiatriy, University of Basel; Training analyst of the Swiss Psychoanalytical Society; internationally well-known researcher on early child development
About the Editor(s)
Marianne Leuzinger-Bohleber is professor emeritus for psychoanalysis at the University of Kassel, Germany. She is former director of the Sigmund-Freud-Institut in Frankfurt a.M., senior scientist at the University of Medicine in Mainz, a training and supervising analyst and author of numerous books and articles. She is the recipient of awards including the 2016 Sigourney Award and the IPA's Outstanding Scientific Achievement Award.
More titles by Marianne Leuzinger-Bohleber
Jorge Canestri, M.D, psychiatrist, psychoanalyst. Training and supervising analyst for the Italian Psychoanalytical Association and for the Argentine Psychoanalytic Association. Mary S. Sigourney Award recipient 2004. Professor of Psychology of Health at the Roma 3 University. Editor of the Educational Section of the International Journal of Psycho-Analysis. President of the Italian Psychoanalytical Association. Has published numerous psychoanalytical papers in books and reviews including Language, Symbolisation and Psychosis.
Mary Target PhD is Professor of Psychoanalysis at University College London, and Professional Director of the Anna Freud Centre, London. She is a Clinical Associate Professor in the Yale University School of Medicine. She is a Fellow of the Institute of Psychoanalysis in London, and maintains a half-time adult psychoanalytic practice.
You may also like