Early Development and its Disturbances: Clinical, Conceptual and Empirical Research on ADHD and other Psychopathologies and its Epistemological Reflections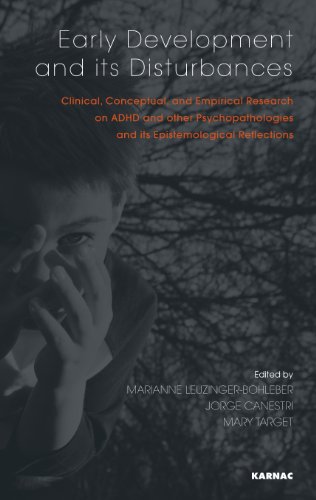 Book Details
Publisher : Routledge
Published : 2010
Cover : Paperback
Pages : 310
Category :
Child and Adolescent Studies
Catalogue No : 27844
ISBN 13 : 9781855757455
ISBN 10 : 1855757451
About the Editor(s)
Marianne Leuzinger-Bohleber is a training analyst in the German Psychoanalytical Association, former Chair of the Research Subcommittees for Conceptual Research, and a member of the Swiss Psychoanalytical Society. She is Vice Chair of the Research Board of the International Psychoanalytical Association, Full Professor for Psychoanalysis at the University of Kassel, and head Director of the Sigmund Freud Institute, Frankfurt/Main. Her main research fields include epistemology and methods of clinical and empirical research in psychoanalysis, interdisciplinary discourse with embodied cognitive science, educational sciences, and modern German literature.
More titles by Marianne Leuzinger-Bohleber
Jorge Canestri, M.D, psychiatrist, psychoanalyst. Training and supervising analyst for the Italian Psychoanalytical Association and for the Argentine Psychoanalytic Association. Mary S. Sigourney Award recipient 2004. Professor of Psychology of Health at the Roma 3 University. Editor of the Educational Section of the International Journal of Psycho-Analysis. President of the Italian Psychoanalytical Association. Has published numerous psychoanalytical papers in books and reviews including Language, Symbolisation and Psychosis.
Mary Target PhD is Professor of Psychoanalysis at University College London, and Professional Director of the Anna Freud Centre, London. She is a Clinical Associate Professor in the Yale University School of Medicine. She is a Fellow of the Institute of Psychoanalysis in London, and maintains a half-time adult psychoanalytic practice.