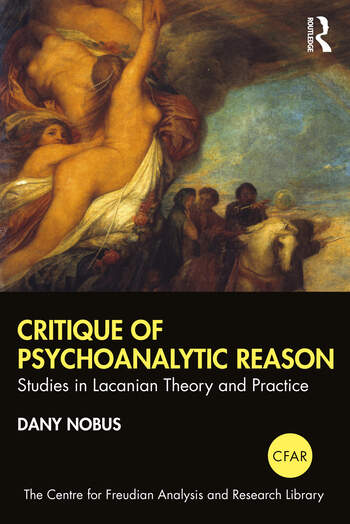 Book Details
Publisher : Routledge
Published : April 2022
Cover : Paperback
Pages : 298
Category :
Lacanian Psychoanalysis
Category 2 :
Psychoanalysis
Catalogue No : 96299
ISBN 13 : 9781032172118
ISBN 10 : 1032172118
Also by Dany Nobus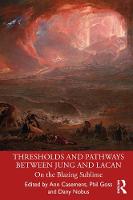 The highly arcane wisdom produced by the French psychoanalyst Jacques Lacan is either endlessly regurgitated and recited as holy writ by his numerous acolytes, or radically dismissed as unpalatable nonsense by his equally countless detractors. Contrary to these common, strictly antagonistic yet uniformly uncritical practices, this book offers a meticulous critique of some key theoretical and clinical aspects of Lacan's expansive oeuvre, testing their consistency, examining their implications, and investigating their significance.
In nine interrelated chapters, the book highlights both the flaws and the strengths of Lacan's ideas, in areas of investigation that are as crucial as they are contentious, within as well as outside psychoanalysis. Drawing on a vast range of source materials, including many unpublished archival documents, it teases out controversial issues such as money, organisational failure, and lighthearted, gay thinking, and it relies on the highest standards of scholarly excellence to develop its arguments. At the same time, the book does not presuppose any prior knowledge of Lacanian psychoanalysis on the part of the reader, but allows its readership to indulge in the joys of in-depth critical analysis, trans-disciplinary creative thinking, and persistent questioning.
This book will appeal to researchers and students alike in psychoanalytic studies and philosophy, as well as all those interested in French theory and the history of ideas.
Reviews and Endorsements
"In his fast-paced Critique of Psychoanalytic Reason, Nobus asks crucial questions about Lacan's theories and practice, not shying away from embarrassing issues like the use of variable sessions, the rationale of exorbitant fees, and traces of male chauvinism. Mapping the entire Lacanian field, this alert and funny book constructs a decagon-a polygon close to a circle-whose ten concepts are angles from which diagonals crisscross strategically. We follow effortlessly Lacan's histories, theories and inventions, effectively squaring the circle of Freudian Unreason." - Jean-Michel Rabate, Professor of English and Comparative Literature, University of Pennsylvania, USA; Fellow of the American Academy of Arts and Sciences.

"In this hugely impressive book, which is written with exemplary clarity, erudition and verve, Dany Nobus dares to ask profound and daunting questions about why Lacan remains such a vital and challenging motivator for thinking. Propelled by the force of this question ("Why Lacan?"), Nobus enters into the most vexed and enriching zones of psychoanalytic reflection and takes the reader along with him. The book is thought-provoking, wonderfully argued, pedagogical, and playfully lucid. It is also a gripping read that will help re-introduce Lacan to a new generation of thinkers." - Elissa Marder, Professor of French and Comparative Literature, Emory University.
About the Author(s)
Dany Nobus is Professor of Psychoanalytic Psychology at Brunel University London, where he directs the MA Programme in Psychoanalysis and Contemporary Society. In addition, he is the Chair of the Freud Museum London, and the author of numerous books and papers on the history, theory and practice of psychoanalysis.
You may also like