From the Abyss of Loneliness to the Bliss of Solitude: Cultural, Social and Psychoanalytic Perspectives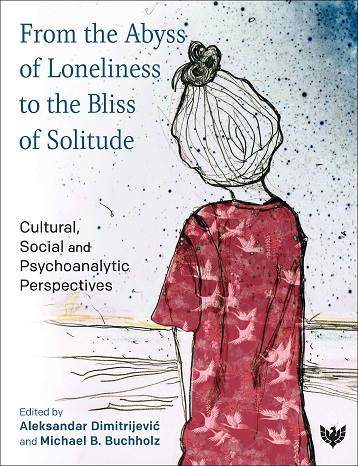 Book Details
Publisher : Phoenix Publishing House
Published : July 2022
Cover : Paperback
Pages : 348
Category :
Psychoanalysis
Catalogue No : 96445
ISBN 13 : 9781800131095
ISBN 10 : 9781800131
Also by Aleksandar Dimitrijevic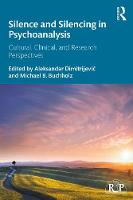 Social isolation and loneliness are increasingly being recognised as a priority public health problem and policy issue worldwide, with the effect on mortality comparable to risk-factors such as smoking, obesity, and physical inactivity. From the Abyss of Loneliness to the Bliss of Solitude sheds much-needed light on a multifaceted global phenomenon of loneliness, and investigates it, together with its counterpart solitude, from an exciting breadth of perspectives: detailed studies of psychoanalytic approaches to loneliness, developmental psychology, philosophy, culture, arts, music, literature, and neuroscience. The subjects covered also range widely, including the history and origins of loneliness, its effects on children, the creative process, health, lone wolf terrorism, and shame.
This is a timely and important contribution to a growing problem - greatly exacerbated by the Covid-19 pandemic - that has serious effects on both life quality and expectancy. The book features contributions from a diverse host of leading international experts: Dominic Angeloch, Patrizia Arfelli, Charles Ashbach, Manfred E. Beutel, Elmar Brahler, Jagna Brudzinska, Michael B. Buchholz, Lesley Caldwell, Karin Dannecker, Aleksandar Dimitrejevic, Mareike Ernst, Jay Frankel, Gail A. Hornstein, Colum Kenny, Eva M. Klein, Helga de la Motte-Haber, Gamze OEzcurumez Bilgili, Inge Seiffge-Krenke, and Peter Shabad. The contributors address the developmental and communicative causes of loneliness, its neurophysiological correlates and artistic representations, and how loneliness differs to solitude, which some consider necessary for creativity. They also provide insights into how we can help those suffering from loneliness, as classical psychoanalytic papers are revisited, contemporary therapeutic perspectives presented, and detailed case presentations offered.
From the Abyss of Loneliness to the Bliss of Solitude is essential reading for mental health professionals and those searching for a better understanding of what it means to be lonely and how the lonely can better voice their loneliness and step out of it.
Reviews and Endorsements
'The most intelligently planned and accomplished book of essays on a topic I have encountered—either in the field of psychology or the humanities—this is a work for everyone and deserves a broad readership. Comprehensive and creative, this study of loneliness and solitude is a treasure-house of ideas and a "must read".'
Christopher Bollas, author of The Shadow of the Object

'Highlighting the pervasive presence of painful loneliness and a comparable absence of contemplative solitude in our modern society, Aleksandar Dimitrijević and Michael B. Buchholz offer us a multifaceted text on these important human experiences. They have enlisted a roster of distinguished international colleagues who, together with the two editors themselves, elucidate various aspects of loneliness in adults and children, deploying the perspectives of epidemiology, neurology, child developmental studies, psychiatry, and psychoanalysis. The result is a nuanced tapestry of thought that underscores the tragedy of psychic isolation as well as the triumph of regenerative retreat from the cacophony of constant interaction. This is a superb addition to our literature!'
Salman Akhtar, MD, Professor of Psychiatry, Jefferson Medical College, Training and Supervising Analyst, Psychoanalytic Center of Philadelphia.

'This book shows us why psychoanalysis exists and reminds us that it is indispensable. How else are we to understand such profoundly important things?'
Professor Mark Solms, Research Chair, International Psychoanalytical Association.

'This is a remarkable book in bringing together such a wide range of subtle, scholarly, and eloquent accounts of solitude and loneliness. The 2020s is a time of flourishing for research on aloneness, and this is a superb psychoanalytic framing of the many disciplines and cultures – religious, artistic, clinical, social and political – of the positive and negative varieties and meanings of being alone. Alive to the historical, literary, and musical expressions of solitude, and with detailed accounts of therapeutic encounters, From the Abyss of Loneliness to the Bliss of Solitude will provide excellent dialogic company for clinicians and for all interested in aloneness.'
Professor Julian Stern, President of the International Society for Research on Solitude, co-editor of the Bloomsbury Handbook of Solitude, Silence and Loneliness

'What a necessary and welcome book during these challenging times! As an artist, I particularly enjoyed the perspectives proposing that places of loneliness relate to physical spaces which can be a counterpart for creativity and cure against loneliness.'
Jane McAdam Freud, artist, Fellow of the Royal Society of Sculptors

'[B]oth necessary and deeply engaging. […] Though common themes run throughout and there is much agreement across all chapters and authors, each chapter nevertheless offers a unique contribution to the volume. This timely and accessible work is highly recommended for students of psychology, seasoned practitioners, or just curious readers trying to make sense of the paradoxes of modern life.'
G. Seror III, Dickinson State University, 'CHOICE' May 2023
About the Editor(s)
Aleksandar Dimitrijevic, PhD, is interim professor of psychoanalysis and clinical psychology at the International Psychoanalytic University, Berlin, Germany. He is a member of the Belgrade Psychoanalytical Society (IPA) and Faculty at the Serbian Association of Psychoanalytic Psychotherapists (EFPP), and the editor or co-editor of ten books or special journal issues, as well as author of many conceptual and empirical papers, about attachment theory and research, psychoanalytic education, psychoanalysis and the arts.
More titles by Aleksandar Dimitrijevic
Michael B. Buchholz is professor of social psychology at International Psychoanalytic University (IPU), Berlin, Germany. He is a psychologist and social scientist and a fully trained psychoanalyst. He is head of the Doctorate Program at IPU and chair of the social psychological department. He has published more than 20 books and more than 350 scientific papers on topics like analysis of therapeutic metaphors and therapeutic conversation, including the supervisory process, and he has contributed to psychoanalytic treatment technique, theory, and history. Michael has conducted conversation analytic studies on group therapy with sexual offenders about therapeutic "contact scenarios," as well as on therapeutic empathy. His current interest is the study of therapeutic talk-in-interaction using Conversation Analysis.
You may also like