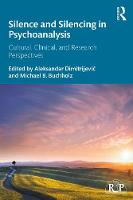 Book Details
Publisher : Routledge
Published : November 2020
Cover : Paperback
Pages : 386
Category :
Psychoanalysis
Catalogue No : 95377
ISBN 13 : 9780367367053
ISBN 10 : 9780367367
Also by Aleksandar Dimitrijevic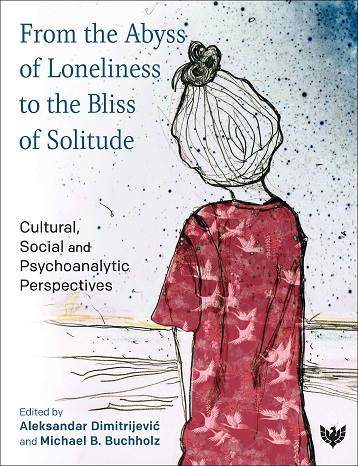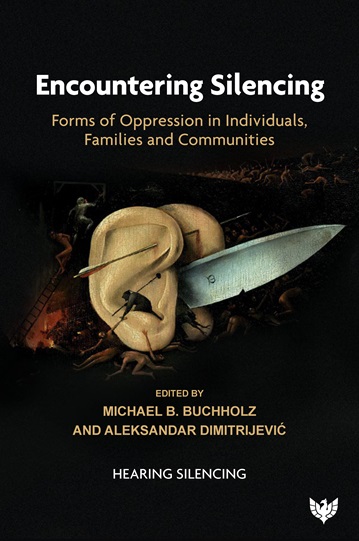 This book is the first comprehensive treatment in recent decades of silence and silencing in psychoanalysis from clinical and research perspectives, as well as in philosophy, theology, linguistics, and musicology.
The book approaches silence and silencing on three levels. First, it provides context for psychoanalytic approaches to silence through chapters about silence in phenomenology, theology, linguistics, musicology, and contemporary Western society. Its central part is devoted to the position of silence in psychoanalysis: its types and possible meanings (a form of resistance, in countertransference, the foundation for listening and further growth), based on both the work of the pioneers of psychoanalysis and on clinical case presentations. Finally, the book includes reports of conversation analytic research of silence in psychotherapeutic sessions and everyday communication. Not only are original techniques reported here for the first time, but research and clinical approaches fit together in significant ways.
This book will be of interest to all psychologists, psychoanalysts, and social scientists, as well as applied researchers, program designers and evaluators, educators, leaders, and students. It will also provide valuable insight to anyone interested in the social practices of silence and silencing, and the roles these play in everyday social interactions.
Reviews and Endorsements
"This impressive edited volume significantly contributes to our knowledge of an under-investigated aspect of the talking cure. Silence, as readers will come to learn from a large cast of international experts, is not a mere absence of talk, but a resource that serves crucial interactional, therapeutic and cultural functions. This book will become essential reading for anyone wanting to know more about the importance of silence and silencing." - Peter Muntigl, Simon Fraser University.

"This book contains a wealth of information about silence and silencing. It examines how psychoanalysts and psychotherapists understand their patients' and their own silences during therapy sessions, but also the influence of culture, religion, history, and music on human behavior and communication patterns, as well as the research on short and long silences in the psychotherapeutic treatment room. I consider this publication to be a monumental textbook that peaks the reader's knowledge of human nature and increases our awareness of therapeutic approaches to silence and silencing." - Vamik D. Volkan, MD, emeritus professor of psychiatry, University of Virginia, and the author of Psychoanalytic Technique Expanded: A Textbook on Psychoanalytic Treatment.

"In the psychoanalytic literature, there are many papers that examine the communicative function and power of silence, yet there is no major comprehensive monographic treatment of silence. This book closes that gap. After an overview of culturally determined forms of silence, the two main sections focus on its significance in psychoanalytic treatments. The clinical perspective is complemented - and this is the special feature of this volume - by empirical studies using the method of conversation analysis, which provides results that will be inspiring for clinicians. The editors have succeeded in creating a book that shows silence as a fundamental human phenomenon, a tremendously important element of talk and interaction, and an inevitable part of psychoanalytic treatments." - Werner Bohleber, PhD, former editor-in-chief of the German psychoanalytic journal Psyche.
About the Editor(s)
Aleksandar Dimitrijevic, PhD, is interim professor of psychoanalysis and clinical psychology at the International Psychoanalytic University, Berlin, Germany. He is a member of the Belgrade Psychoanalytical Society (IPA) and Faculty at the Serbian Association of Psychoanalytic Psychotherapists (EFPP), and the editor or co-editor of ten books or special journal issues, as well as author of many conceptual and empirical papers, about attachment theory and research, psychoanalytic education, psychoanalysis and the arts.
More titles by Aleksandar Dimitrijevic
Michael B. Buchholz is professor of social psychology at International Psychoanalytic University (IPU), Berlin, Germany. He is a psychologist and social scientist and a fully trained psychoanalyst. He is head of the Doctorate Program at IPU and chair of the social psychological department. He has published more than 20 books and more than 350 scientific papers on topics like analysis of therapeutic metaphors and therapeutic conversation, including the supervisory process, and he has contributed to psychoanalytic treatment technique, theory, and history. Michael has conducted conversation analytic studies on group therapy with sexual offenders about therapeutic "contact scenarios," as well as on therapeutic empathy. His current interest is the study of therapeutic talk-in-interaction using Conversation Analysis.
You may also like