Winnicott's Children: Independent Psychoanalytic Approaches with Children and Adolescents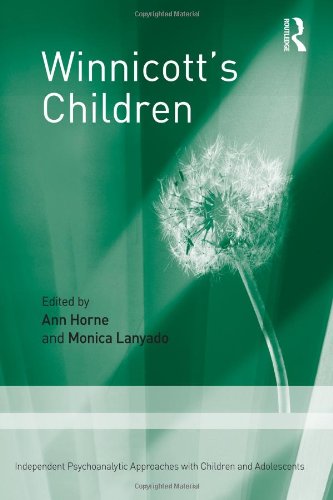 Also by Monica Lanyado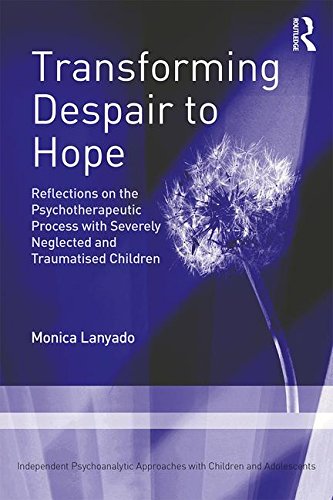 Also by Ann Horne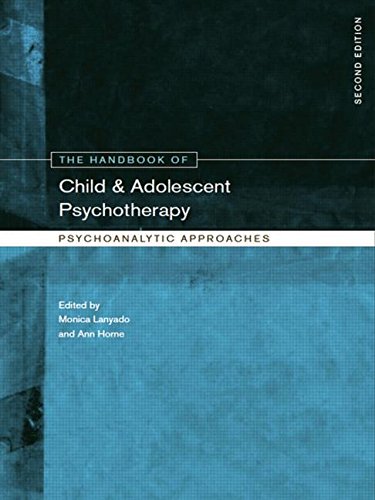 Winnicott's Children focuses on the use we make of the thinking and writing of D.W. Winnicott; how this has enhanced our understanding of children and the settings where we work, and how it has influenced the way in which we do that work. It is a volume by clinicians, concerned about how, as well as why, we engage with particular children in particular ways. The book begins with a scholarly and accessible exposition of the place of Winnicott in his time, in relation to his contemporaries - Melanie Klein, Anna Freud, John Bowlby - and the development of his thinking. The dual focus on the earliest experience of the infant and its consequences plus the 'how' of engaging with children - as good-enough mothers or good enough therapists - is picked up in the chapters that follow. The role of play is central to a chapter on supervision; struggling through the doldrums can be part of the adolescent's experience and that of those who engage with him; the role of psychotherapy in a Winnicottian therapeutic community and an inner city secondary school is explored; and a chapter on radio work links us personally with Winnicott and his desire to talk plainly and helpfully to parents. There is a richness in the collection of subjects in this book, and in the experience of the writers. It will appeal to those who work with children - in child and family mental health settings, schools, hospitals, colleges and social care settings.
Reviews and Endorsements
"DWW is alive and well and living in the Child Psychotherapy training of the BAP. In this exciting and beautifully written book, graduates, supervisors, teachers and friends of this Independent training reflect on aspects of DWW's genius and demonstrate its persisting relevance for understanding children." - Juliet Hopkins PhD, Tavistock Clinic, London, UK.

"Almost all of the "Winnicottian themes" are touched upon, sometimes with special originality, never losing sight of the clinical dimension. At each reading, one discovers nuances and subtle observations, just as in reading Winnicott. On finishing this book I felt highly rewarded and recommend it with conviction, hoping to see it translated soon in other languages, especially Italian." - Professor Vincenzo Bonaminio, Sapienza University of Rome, Italy.

"This unique book collects experiences from clinicians working in different settings with Winnicott's work as a shared ground. Rich examples from consulting rooms and from work in different sectors of society makes it a significant contribution to the field of child and adolescent psychotherapy. Winnicott's Children invites the reader to broaden his/her thinking." - Gunnar Carlberg PhD, Erica Foundation, Stockholm, Sweden.

"This is an excellent book and also a timely one - or one might also say 'about time'. ... I would envisage people approaching this book with their own clinical questions to see if they can find a way forward by looking at how others have worked and what has worked for them." - Judith Edwards, Journal of Child Psychotherapy, 39:3.
About the Editor(s)
Ann Horne trained in the Independent tradition at the BAP. She has discovered that retirement (after 10 years latterly at the Portman Clinic, London) can become very crowded and makes occasional sorties from behind the keyboard to speak and teach in the UK and abroad.
Monica Lanyado is a training supervisor at the British Association of Psychotherapists (BAP). She is co-editor with Ann Horne of the first edition of The Handbook of Child and Adolescent Psychotherapy, A Question of Technique and Through Assessment to Consultation and author of The Presence of the Therapist.
You may also like