Traumatization and Its Aftermath: A Systemic Approach to Understanding and Treating Trauma Disorders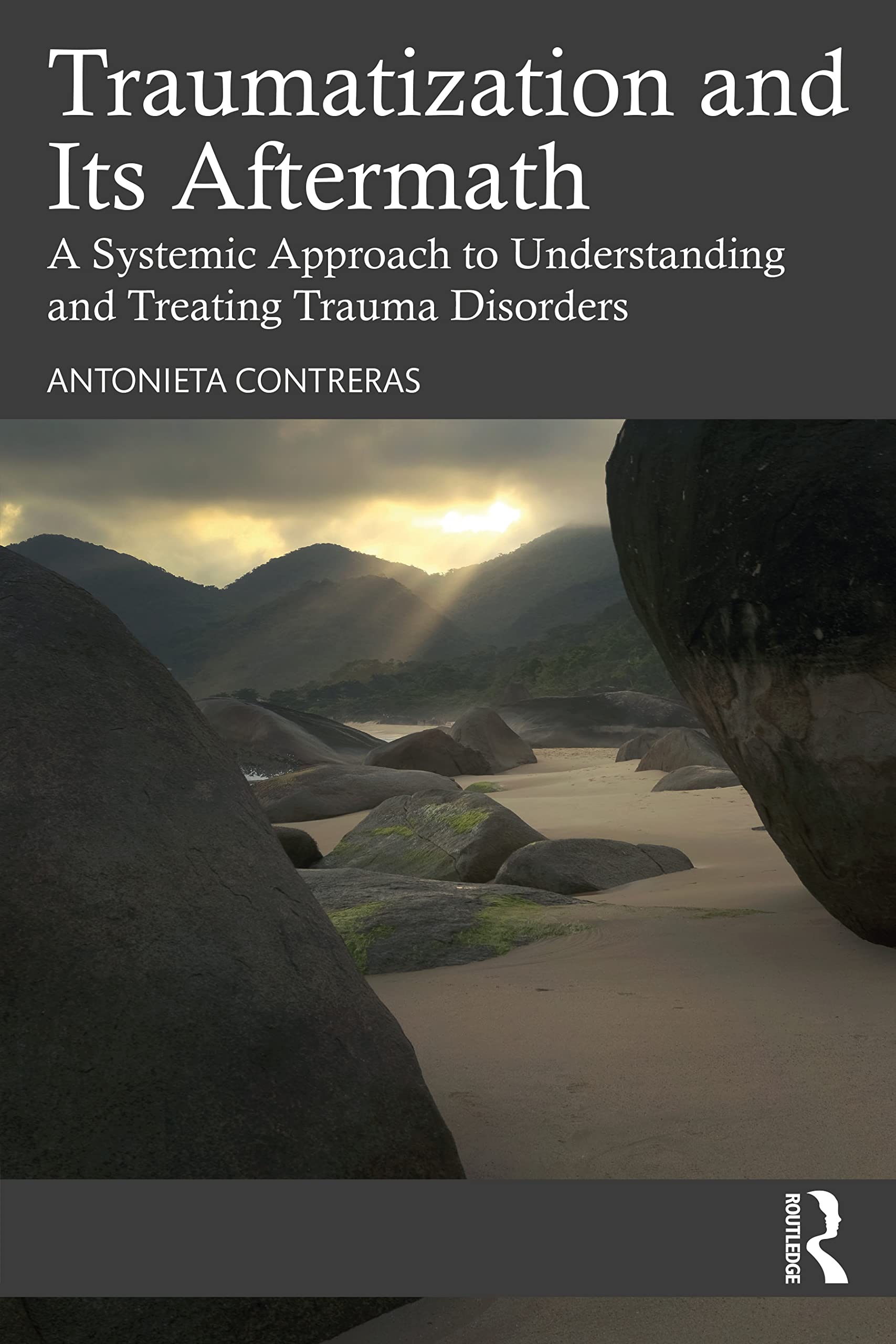 Book Details
Publisher : Routledge
Published : August 2023
Cover : Paperback
Pages : 304
Category :
Trauma and Violence
Catalogue No : 97293
ISBN 13 : 9781032457635
ISBN 10 : 1032457635
Traumatization and Its Aftermath delves deep into the complexities of traumatization and is a practical, comprehensive guide to understanding and overcoming the impacts of adverse circumstances.
In these pages, readers will gain valuable insights into trauma's diverse forms and the importance of understanding traumatization on an individual level. This book answers questions including "Why don't some people heal as easily as others?" "Why do some people experience trauma after 'seemingly insignificant' incidents?" and "Why does overdiagnosis fail so many people?" Readers can also find criteria for evaluating their own trauma, information on how to heal from a trauma disorder, and better ways for treating complex trauma.
Traumatization and Its Aftermath guides readers through each element of the personalized struggle for survival and offers compassionate and patient explanations on how to shorten this struggle—and even prevent it. Packed with detailed resources and accessible storytelling, this book is a must read for clinicians and anyone looking to better understand the mind, body, and natural ability to heal.
Reviews and Endorsements
Antonieta Contreras has written a book that offers both clients and clinicians a clear view of trauma's effects on the neurobiological domains of trauma as well as a roadmap for treatment. Traumatization and Its Aftermath switches the clinical focus from resolving traumatic events to understanding, assessing and restoring the nervous system to optimal states. To illuminate her points, Ms. Contreras provides a composite case study travelling backwards from a traumatizing experience that tipped the neurobiological scales to the familial and societal antecedents that stressed the system. Written in an easy, conversational tone that belies the complexity of the information it conveys, this book is as readable as it is comprehensive. Both clients and clinicians will want it on their shelves.
Lana Epstein, LCSW, senior trainer for the Sensorimotor Psychotherapy Institute, and EMDRIA-approved consultant in EMDR

Antonieta Contreras has written one of the most comprehensive books on all things trauma. Remarkably knowledgeable about the trauma field, past and present, I would be hard-pressed to see what she left out. An excellent teacher, Contreras makes difficult concepts come alive and readily accessible. She clearly differentiates trauma and traumatization, identifying the threat to safety as underlying all traumatization. Her systemic view is of great value and rarely so well-articulated, delineating how traumatization impacts various expressions of the nervous system, including emotional, regulatory, cognitive/perceptual, and identity. Throughout this book, Contreras narrates the story of 'Michaela,' a fictionalized yet very believable survivor of complex trauma. She shows the reader that what may at first glance appear to be a single traumatic event is often embedded in years of multiple, interacting factors, including personal, familial, epigenetic, and societal. While this book was initially conceived as a self-help guide, it evolved into a wonderful resource for survivors of trauma, and for beginning and seasoned trauma therapists alike. While I place myself in the latter group, I learned a lot, particularly how to think more clearly and complexly about what we mean by traumatization and its aftermath. While this book is more about the nature of traumatization than its healing, Contreras's final chapter introduces a fascinating sequential treatment model worthy of close consideration. Go out and buy this book. You, and your patients if you are a therapist, will be glad you did.
Ken Benau, PhD, independent psychologist and author of Shame, Pride, and Relational Trauma: Concepts and Psychotherapy
Table of Contents

Part I: Traumatization
1. The Meaning of Trauma
2. The Science of Trauma
3. Searching for Safety
4. The Systemic Cost of Traumatization

Part II: The Aftermath
5. Identifiable Traumatization
6. Prolonged Traumatization
7. Traumatization During Development
8. Traumatization by Failing to Attach
9. Societal Traumatization

Part III: Healing Traumatization
10. Systemic Trauma Healing
About the Author(s)
Antonieta Contreras, a former banker originally educated as a mathematician, is a Gestalt and trauma-trained psychotherapist with a practice in New York. She has spent a decade as a consultant, supervisor, and faculty at the Institute of Contemporary Psychotherapies (ICP). She lectures on sexual trauma at New York University and oversees consultation of various EMDR groups.
You may also like