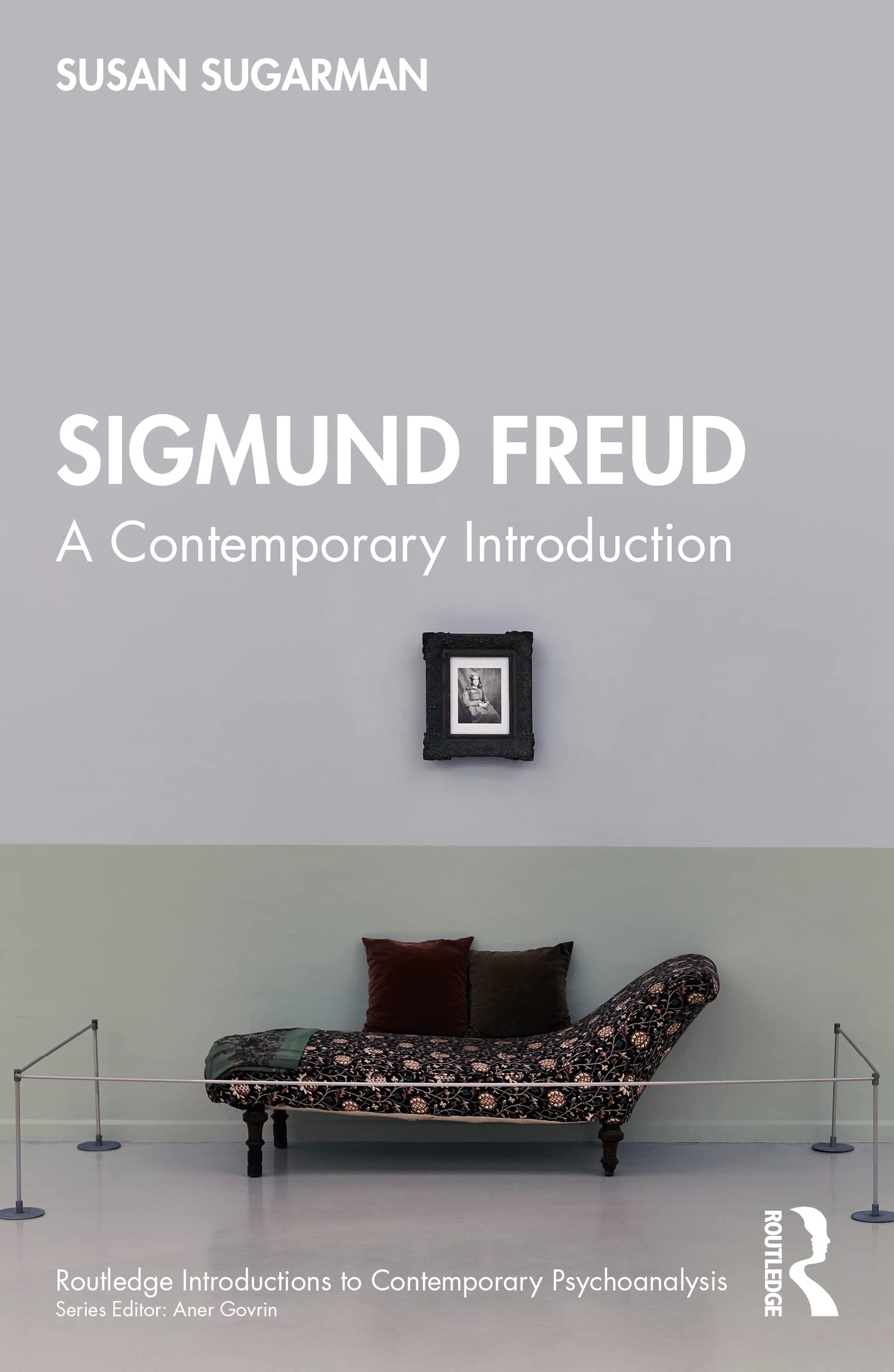 Book Details
Publisher : Routledge
Published : September 2023
Cover : Paperback
Pages : 120
Category :
Psychoanalysis
Catalogue No : 97294
ISBN 13 : 9781032495477
ISBN 10 : 1032495472
Also by Susan Sugarman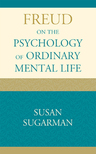 In this clear and concise volume, Susan Sugarman introduces the work of Sigmund Freud and keenly illustrates the impact his pioneering contributions have had on the way we think about ourselves and each other.
This book sees Sugarman offer a comprehensive overview of Freud's major theories, their clinical application, and their empirical reach. She highlights the ways in which his work is commonly misinterpreted and expertly guides the reader through his key publications on not only his general theory but also neuroses, dreams, ordinary waking mental life, and civilization and society. Considering Freud's body of work as a whole, she explores the observations and reasoning that led him to the questions he raised and the conclusions he reached, showing the rich and nuanced approach in his writing.
Sigmund Freud: A Contemporary Introduction is an essential read for psychoanalysts, both in practice and in training, as well as students and scholars looking to understand the legacy of Freud's work.
Reviews and Endorsements
Introducing Freud as theoretician, clinician, and astute social observer, Sugarman retrieves the brilliance so often buried by misreading and simplification. She manages in this distinguished short book to both describe and embody the sweeping scope and meticulous detail of Freudian thought. Underlining Freud's quest for primary principles, she captures their elegant combining in his analysis of human nature and civilization. Showing the startling contemporary relevance of Freudian thought and technique, the book is a condensed treasure.
Shlomit Yadlin-Gadot, author of Truth Matters: Theory and Practice in Psychoanalysis and Lacanian Psychoanalysis

Sigmund Freud – A Contemporary Introduction is a real tour de force. Clear, succinct and informative, Sugarman touches on all the essential bases. Part One summarizes the main concepts and methods that underly Freud's theory of mind. Here Sugarman structures her account around Freud's pleasure principle. She returns to the principle throughout the book showing how it plays a motivating role in all of Freud's explanations of human activity. Part Two explores the significant empirical payoff Freud's theory of mind has when applied to solving 4 core problems that lie at the heart of his picture of the human condition. In each case, Sugarman adopts the wise strategy of focusing on what Freud has to say in a single book on the topic. This allows her to delve more deeply into his arguments and the empirical data he uses to support his explanations. The book also breaks new ground in pointing out that a number of mis-readings of central Freudian ideas have ill served actual psychoanalytic practice. As with her previous publications on Freud, Sugarman brings an impressive scholarship and unique voice to the discussions.
Robert Schwartz, Distinguished Professor Emeritus, University of Wisconsin-Milwaukee, U.S.
Table of Contents

Introduction

PART I: Freud's Theory of the Mind
1. The Pleasure Principle
2. Instincts as Stimuli to the Mind
3. The Interests That Vie Within Our Minds: Id, Ego, and Superego
4. Revisions and Consolidation of the Theory

PART II: Empirical Inquiries
5. Freud on Neuroses: The Case of Fräulein Elisabeth von R.
6. Freud on Dreams
7. Freud on Ordinary Waking Mental Life
8. Freud on Civilization and Society

Essential Freud
About the Author(s)
Susan Sugarman, Professor of Psychology at Princeton University, where she also teaches in the Council of the Humanities, is the author of empirical and theoretical works on the cognitive development of children, and, attracted by Freud's investigative tactic of using the child to understand the adult, she has written more recently on this subject area.
You may also like