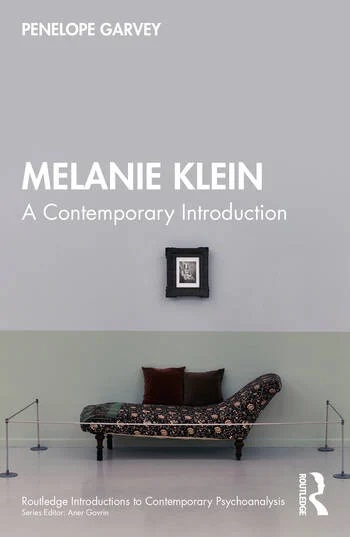 Book Details
Publisher : Routledge
Published : April 2023
Cover : Paperback
Pages : 122
Category :
Psychoanalysis
Catalogue No : 97169
ISBN 13 : 9781032105246
ISBN 10 : 1032105240
Also by Penelope Garvey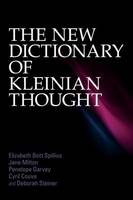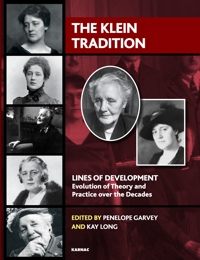 This important book provides a concise introduction to Melanie Klein and the key concepts and theories she founded, outlining their application to psychoanalytic technique, and explaining how her ideas have been further developed.
As Klein's ideas have opened the exploration of deeper and more primitive areas of the mind, they have led to extensive theoretical and technical developments across the world, in various schools of psychoanalytic thought. This book addresses Klein's early papers on her work with children and her extensions of Freud's ideas, as well as her divergence from them, highlighting Klein's emphasis on loving relationships in the mitigation of hatred, in children's overall development and in the drive for reparation. Examples from Klein's clinical work with children and adults are included to illustrate and illuminate her points.
Offering clear expositions of complex concepts and linking to more detailed sources of information, this book is important reading for all clinicians, trainees and students interested in emotional development and in the analysis of children and adults.
Reviews and Endorsements
'It is the depth and clarity of this account of the work of Melanie Klein that will impress professional analysts, psychotherapists, as well as the curious general reader. They will find readily accessible descriptions and explanations of many of the basic concepts of psychoanalysis - internal objects, splitting, projective identification, introjection, and pathological organisations, and learn how important processes such as mourning lead to changes in the super-ego which enable arrested development to resume.
Even experienced psychoanalyst will be impressed to find old concepts presented in new ways, often amply illustrated with clinical material, sometimes from Klein and sometimes from Garvey's own work.
This book is a major contribution to the definition of Klein's place among the pioneers of psychoanalysis.'
John Steiner, Training analyst British Psychoanalytical Society, author of Psychic Retreats, Seeing and Being Seen, Illusion, Disillusion and Irony in Psychoanalysis
Table of Contents
Introduction

1. Biography
2. Early Ideas and Early Work with Children
3. Mainly the Paranoid-Schizoid Position
4. Mainly the Depressive Position
5. Internal Objects, the Superego and Its Destructive Potential
6. Technique, Projective and Introjective Identification and Countertransference
About the Author(s)
Penelope Garvey is a training analyst of the British Psychoanalytical Society. Her first training was as a clinical psychologist and she has worked as a consultant psychotherapist in the NHS. Currently she is in full-time private practice in Devon. She teaches in the UK and abroad, particularly in Ukraine, and has taught the course 'Contributions from Kleinian Psychoanalysts' at the Institute of Psychoanalysis in London. She is a co-author of The New Dictionary of Kleinian Thought (2011).
You may also like