Transforming Infantile Trauma in Analytic Work with Children and Adults: The Clinical Writings of Alessandra Cavalli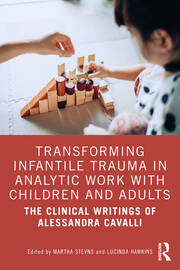 Also by Martha Stevns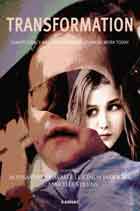 This vivid and moving volume presents the clinical work and writings of Alessandra Cavalli, an internationally known child and adult psychoanalyst who taught and supervised widely, ran infant observation seminars in the UK and Europe and was closely involved in the development of child analysis training in Russia.
Informed by a deep knowledge of theory, each chapter draws on many strands of both psychoanalytic and Jungian thought, integrating multiple analytic languages into a coherent clinical language specific to Cavalli. The book includes 11 of her most important papers about work with children and adults, with an introduction by the distinguished Jungian psychoanalyst Warren Colman.
Her work was primarily concerned with the impact of trauma on the developing self and the importance of weathering emotional storms in search of meaning, and the book will be fascinating reading for clinicians of different psychoanalytic approaches working with adults and children as well as students of psychotherapy and counselling.
Reviews and Endorsements
'Alessandra Cavalli was a wonderfully creative writer, thinker and teacher. Her blending of Klein, Bion and Jung with her close observation of babies, her patients and her clinical self have led to some real pearls. We are lucky to have this collection.' - Anne Alvarez, PhD, MACP, Consultant Child and Adolescent Psychotherapist, London.

'The imagination and generosity of Alessandra Cavalli's clinical writing make this book a pleasure to read as well as a stimulus to debate about fundamental psychoanalytic theory. It is an eloquent demonstration of the creative bringing together of clinical practice with adults and children, in the footsteps of Klein, Winnicott and Fordham.' - Margaret Rustin, child and adult psychotherapist, honorary consultant child psychotherapist, Tavistock and Portman NHS Trust, child analyst and honorary member British Psychoanalytic Society.

'Alessandra Cavalli's book will be of immense interest to clinicians working with early trauma in the psyche of children and adults. Comprehensively integrating the work of Jung, Fordham, Klein and Bion, her profound exploration of the nature and meaning of unconscious intersubjective processes will be invaluable to psychotherapists and psychoanalysts.' - Brian Feldman, PhD, child and adult analyst, Jung Institute, San Francisco, CA.

'This most important book demonstrates not only the very solid theoretical and clinical foundation of Alessandra Cavalli's work but also her brilliant creative mind. Her work on trauma and its influence on the developing self is outstanding and gives the reader an inspirational integration of psychoanalysis and Jungian archetypal theory.' - ,b>Misser Berg, Jungian analyst, Denmark, President-Elect, International Association of Analytical Psychology.

'Alessandra Cavalli had an inexhaustible curiosity about the human mind and hope for the other, and her generosity in sharing the wisdom of her experience, both clinical and existential, made her an outstanding teacher and writer.' - Elena Bortuleva, child psychotherapist, adult analyst, Russian Society of Analytical Psychology.
About the Editor(s)
Martha Stevns is a member of the Society of Analytical Psychology in private practice in Cambridge, and she also teaches and supervises. She was an editor of the Swiss art magazine 'du'.
Lucinda Hawkins is a Professional Member of the Society of Analytical Psychology in private practice in London. She is on the Editorial Board of the Journal of Analytical Psychology and currently Book Review Editor. Co-author of Michelangelo (1991), she was an editor of the Grove Dictionary of Art.
You may also like